Designers and project creators usually require blank Circle templates, square templates, triangle templates and more. If you have a need for such templates, then you have come to the right spot. I have designed a variety of templates that might fulfill your creative needs and will possibly help you in the future too.
Download the Circle Template here –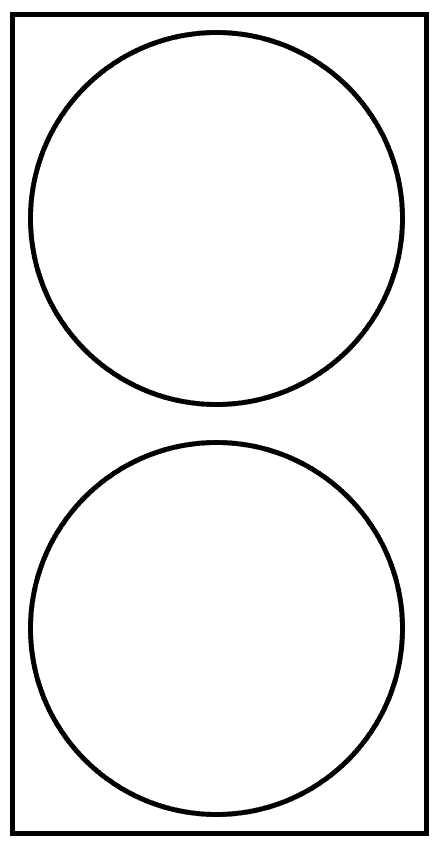 What is being provided here?
Small Circle Template
Large Circle Template
1 Inch Circle Template
2 Inch Circle Template
1.5 Inch Circle Template
2.5 Inch Circle Template
How these circle templates can be used.
There are many ways that you can make use of circle templates. You can print them out and cut them out as you require. People, especially students, like to use these circle templates for the following projects –
For various art projects which need stickers or logos made

Paper circle garlands, which is actually a nifty DIY that is fun to make

To make stickers, for projects and bags.

To make small fake badges

To paint your walls, these could be used as the stencil

For bulletin boards

To make polka dots pattern on your fabric

In drawings and art projects

To give children base for art and craft projects or to simply color in
Small Circle Template
On the first look, the circle templates just look like simple cutouts. But once you see how the templates could be used practically, you will have them in your craft drawer always.
I personally like to keep them to make little stickers and post-it notes.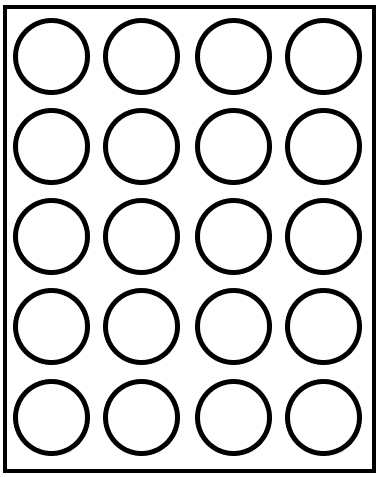 Large Circle Template
Why are templates useful?
Well, first of all, they are extremely easy to use. When you want to complete your project as soon as possible you always look for different ways to make your work much easier. And in that, the templates come in handy.

You do not need to make any changes or remove any stamps from these templates. You can see how these templates are available in various formats. Do you know that you can easily download them into your desktop and can make use of the templates without any hassle?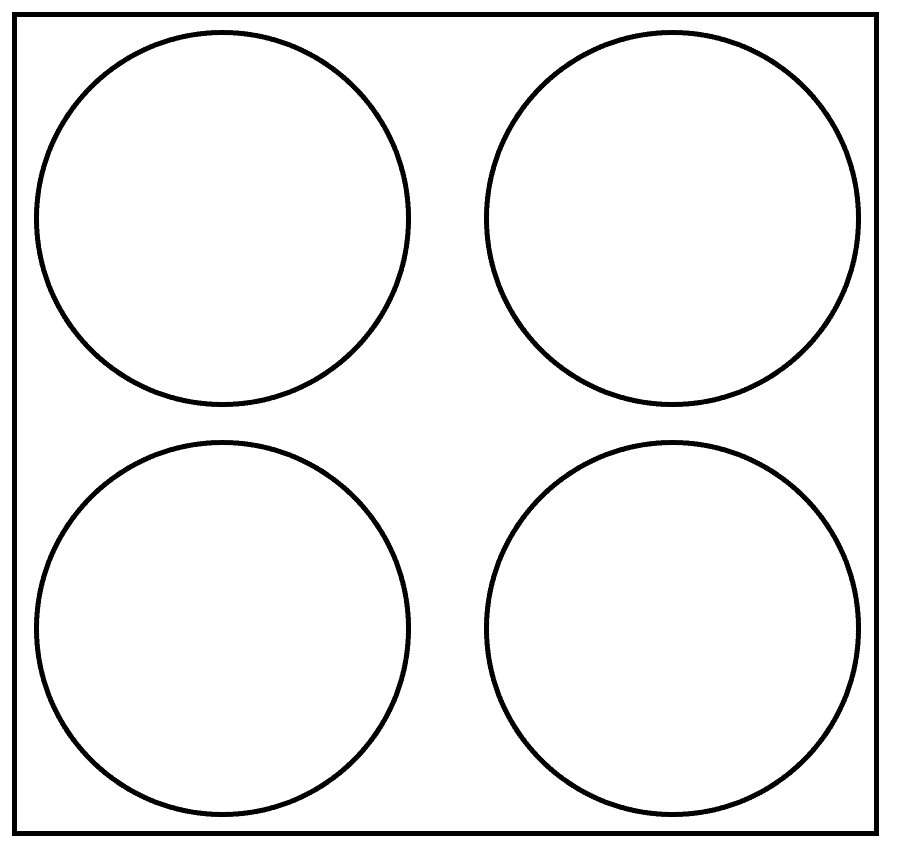 1 Inch Circle Template
Do you need more reasons why templates are better for your project? You can color and design these templates according to your choice. You will not be making any sacrifices when it comes to your designs. You can add your personalized designs in the templates with various applications available in the store.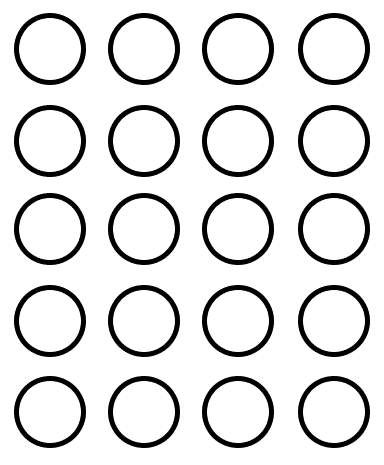 2 Inch Circle Template
These templates are easy to cut, paste, and redesign. You can take as many printouts as you want. If you want 1000 small circles, you take that many printouts, and that too free of cost.
1.5 Inch Circle Template
How to download the templates for circles
For mobile devices –
Step #1 Swipe up and down through the site and look for the template that suits your need most
Step #2 Long press and hold on the image
Step #3 On the list, find the Save Image option, tap on it
Step #4 Your download must begin, find it in your gallery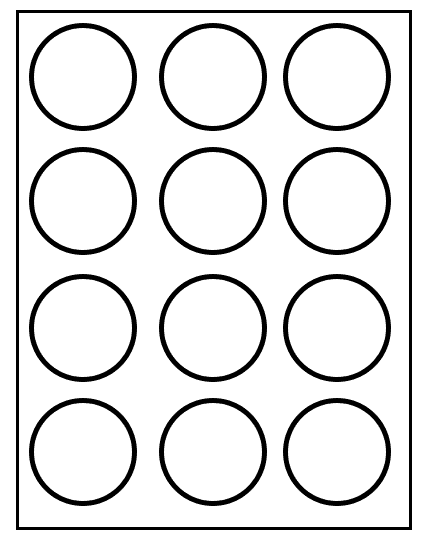 2.5 Inch Circle Template
For desktop devices like PC or Laptop –
Step #1 Scroll through the website to look for the image that will suit your needs
Step #2 Once you find it, right click using your mouse and click on "save image as"
Step #3 If you want, you can change the download location and name of the template
Step #4 After you click on "save". Your download should start and your template will save in your intended folder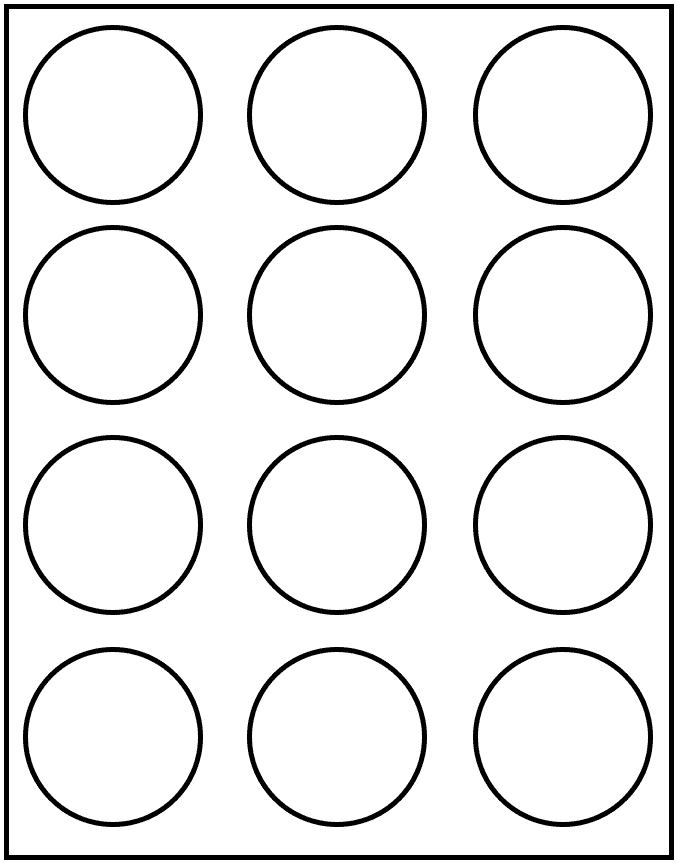 If you need Square Templates in your projects, we have got you covered. Visit Free Square Templates to get them too.
For designers out there, I have even included pdf of the files. These are extremely easy to use. I have included the download buttons with the templates so that it would be easy for you to download the templates.
How to download the templates in pdf?
Here is how-
Step #1 Find out which of the provided templates are useful for you
Step #2 You will get the pdf download link along with the image provided
Step #3 Click on the template pdf button with your mouse
Step #4 The template will open up in a new tab in your browser, change the tab and view the template
Step #5 There is a download button in the upper left corner of the page when you click on it, the template will start to download.
Conclusion
I love creating free templates and resources for my readers so that it could help them in their everyday lives. If you have any other request regarding templates or any other topic, you can comment to me.
Please note that these templates are for personal use only, if you wish to use them in your blog or website, you can do so but only if you give us a mention.