The American Banker Association were the original creators of Bank Routing Numbers so that they could streamline the circulation of paper checks on a massive scale. These routing numbers could be found on your personal checks and your bank websites.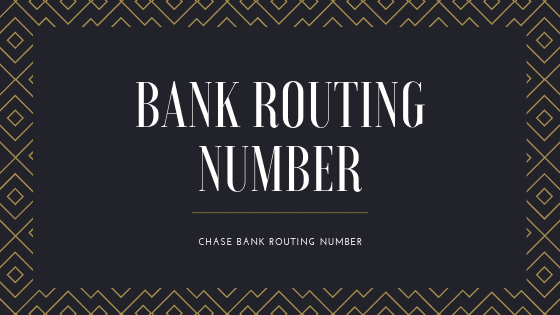 What Is A Bank Routing Number?
The first set of nine-digit bank numbers that you can locate in the bottom left corner of your check is known as your bank Routing Number. You will find that each bank has its own routing number, this helps in identifying where the checking account was opened.
It can be treated as an address, which is associated with your bank. This is the reason that every bank has a unique routing number. Any electronic transaction uses this code, such as funds transfer, direct deposit, digital checks, etc.
Find Bank Routing Number
If you want to look up your bank routing number in an easy way, you can just look at the checkbook that has been issued to you by your bank. You can find the Bank Routing Number On Check If you look at the bottom of the check, you will find your bank's routing number and your personal account number. The first nine digits are your bank's routing number.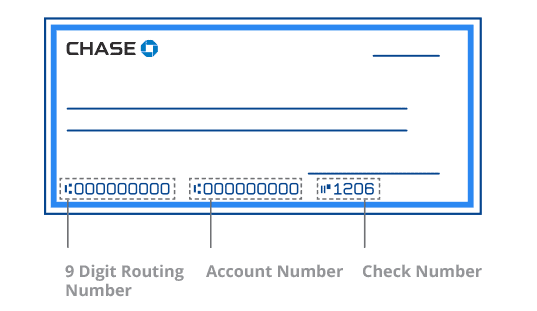 Routing Number: It is a nine-digit number that is printed on the bottom-left corner of the check.
Account number: After the routing number, to its right, you will find your personal account number. It is a unique number that is used as an identifier for your bank account.
Check Number: The bottom right corner has the unique check number to help you keep a record of all your payments.
So, this way you can find the Chase Bank Routing Number On Check
How To Find Bank Routing Number
There might be a case that you need to know your bank routing number, but you don't have your checkbook handy. In that case, you can simply go to your bank's official website and check the routing number there. Or you can call the bank's helpline number to ask about your query. As we know, the bank transit numbers vary depending on the bank and region. Since one bank can have multiple transit numbers as they have various branches across the country you must confirm that your routing number corresponds to the specific bank when you open your account.
Chase Bank Routing Number
Find the Routing/Transit Number for Chase bank for different cities in the following Translation table
| | |
| --- | --- |
| Region | Routing/Transit Number |
| Arizona | 122100024 |
| California | 322271627 |
| Colorado | 102001017 |
| Connecticut | 021100361 |
| Florida | 267084131 |
| Georgia | 061092387 |
| Idaho | 123271978 |
| Illinois | 071000013 |
| Indiana | 074000010 |
| Kentucky | 083000137 |
| Louisiana | 065400137 |
| Michigan | 072000326 |
| Nevada | 322271627 |
| New Jersey | 021202337 |
| New York – Downstate | 021000021 |
| New York – Upstate | 022300173 |
| Ohio | 044000037 |
| Oklahoma | 103000648 |
| Oregon | 325070760 |
| Texas | 111000614 |
| Utah | 124001545 |
| Washington | 325070760 |
| West Virginia | 051900366 |
| Wisconsin | 075000019 |
How To Find Bank Routing Number Online
Finding the bank routing number online is an easy task. You might have a knack of online banking now that every transaction that is done nowadays is online. Finding your bank's routing number is quite easy when you know the online banking credentials of your account.
Here are the steps that you can use to know your routing number for your local bank branch.
Step #1 Login to Online banking with your account credentials.
Step #2 Open the Account Details page on the website
Step #3 In the account information section, you will find the routing number of your bank
You can do the same if you are using the mobile application of your bank for online banking.
Conclusion
Get details of your bank account easily when you are using your online banking application. If you have any other question to ask, or if you want us to post something related to this topic, comment to us.