While communicating with other companies, business letters can help to present the message in bold and classic style. Since these are written from one professional to another, the Business Communication Letters have to be formal and structured. 
---
Also Read:
---
Example of Simple Business Letter
Here is a Business Letter Template format Spacing example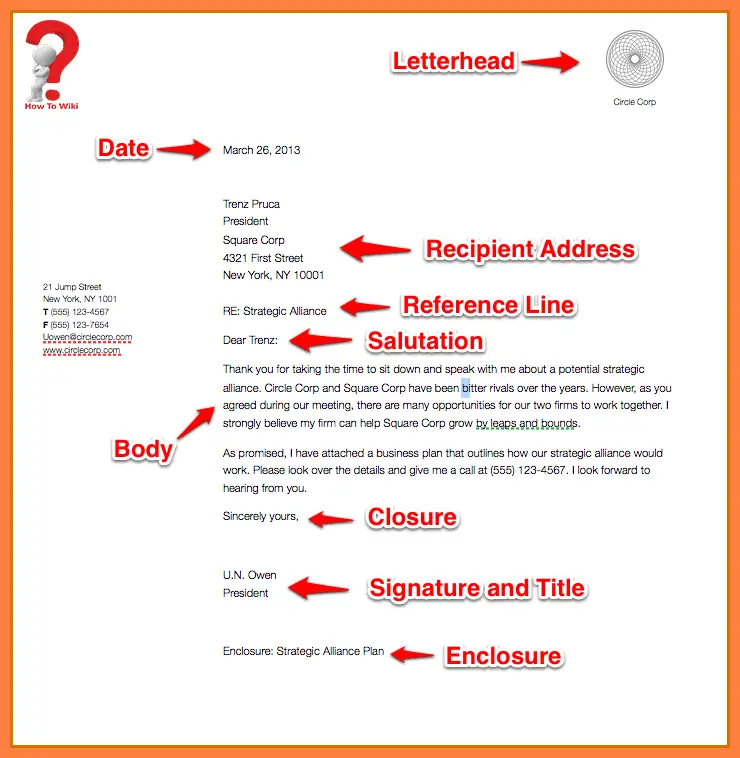 Consider this

Business Letter Example For a Company

Fundaments
1. Format: Business standards should be followed. The font should be Arial or Times New Roman.
Use one-inch margin on all sides.

No scripts or colors should be used.
2. Paper: An 8.5" by 11" or standard A4 size paper should be used.
3. Company information: If the company has pre-designed letterhead, it can be used instead of typing out.
4. Date: Placed at the top, right or left justified. Full date is the most professional choice.
5. Recipient's information: Write recipient's full name, title, company name and address in that order.
6. Salutation: A common salutation may be "Dear Mr. (full name)". But, if the writer is unsure about titles, recipient's full name can be used as is(eg. "Dear (full name)"), followed by a colon. Avoid use of any impersonal salutations.
How to write Formal Business Letter Format
Writing The Body – Business Letter Heading
1. Tone: Writing tone should be direct and professional. Make your letter quick read by writing the main points and keeping your comments brief.
2. Pronouns: Personal pronouns can be used but in a professional manner.
3. Write clearly and concisely: Be as brief as one can be. Bullet lists could be used, emphasize the key points clearly.
4. Use active voice: active voice should be used as it makes the writing straightforward.
5. Be conversationalist where appropriate: Be cautious while using the words.
6. Conclusion: It can serve to remind the user, but should not introduce any new information. A clear summary sentence will strengthen the effectiveness of the letter.
Ending The Business Letter Format Sample
1. Close: "Sincerely" or "Cordially" are standard business letter closing statements and include a hanging comma (eg: "Sincerely,").
2. Sign: Name of the sender should be typed five lines after the close, and title in the next line.
3. Typist's initial: If the letter is typed by typists, their initials should be written.
4. Attachments: This must include a list of all the enclosures.
5. Additional recipients' names: Write the names of all the recipients who will be getting that letter.
Consider this Business Letter Format Example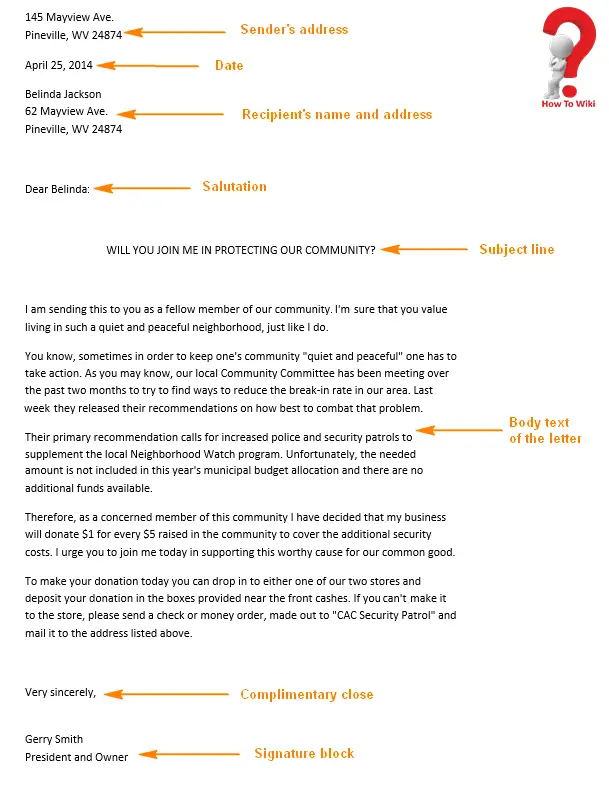 Conclude The Letter
1. Edit: always proofread the letter, and make necessary adjustments.
2. Don't staple the letter: use a paper clip instead
Consider the following Letter Format Example:


All in all, business letters must be written be a formal and respected way so that the receiver knows that you mean business. If you want to write a formal letter to someone who you know very well, you can include some informal lines, but using a formal voice is always safe while writing these letters.
We hope that you get this article informative and helpful. Do comment to know more or to give us any suggestions.
---
View More On How To Wiki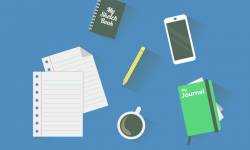 4+ Examples On Diary Entry Format + Tips For Students
Writing a daily diary is a fun way to keep a record fo your day … Read More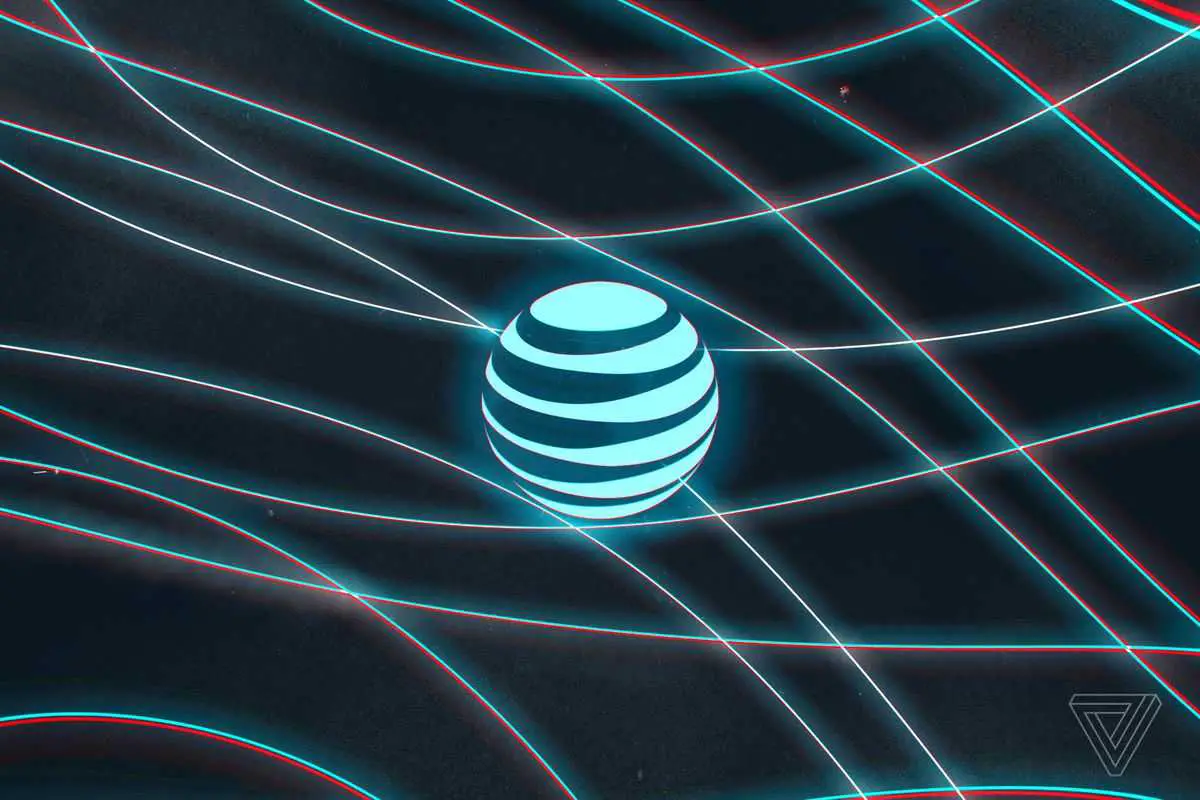 AT&T U-Verse Customer Care Services Plus All The Contact Information
Getting bugs on your AT&T lines can be frustrating, but you can contact … Read More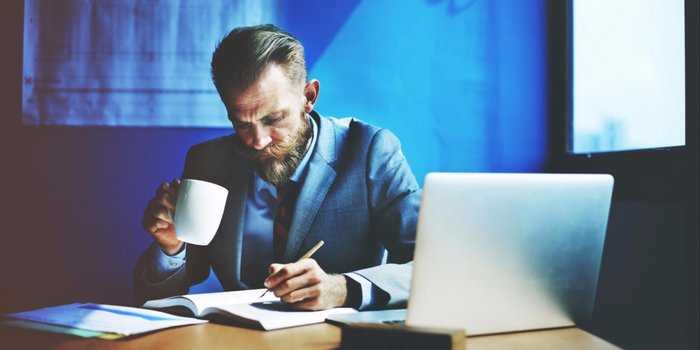 Top Tips To Say Sorry To Your Boss | Apology Letter Samples And Format
Saying sorry to your boss via a letter is always a good idea, it … Read More