In these times of cybercrime, the cyber world is dominated by the theft of your data, whatever you do in your personal time is out there available for everyone to see. Some frauds even sell your data to big companies to make profits. In such scenarios, what must one do? The most helpful tool that you can use is to use a VPN Setup Android, which will help you improve your online security and privacy.
What is a VPN anyway?
VPN, or virtual private network, is a service that enables a direct connection from your computer to another network. No one can access your data while you browse on the internet, and the VPN can create a secure path by rerouting the connection to that location.
How To Use VPN On Android Phone
A VPN creates a secure path using the most powerful protocols, which hides your original IP behind one of its own and encrypts the communication and searches that you do, allowing you to surf the web freely.
To hide your IP, you can use various free VPN services that are out there, and there are even many paid ones which are not overly expensive. This post will show how the hide.me VPN works. This VPN will encrypt your connection and location to prevent hackers from snooping and stealing your data. These VPNs also allow you to view content that has been blocked in your area.
Where To Find VPN Setting On Android

H3
You will find the VPN Setting On Android in the Wireless and Network Settings of your Android device. You will be able to access the VPN service when you have had registered for one of the VPN service providers like hide.me
How To Setup VPN On Android Free
You can download the hide.me VPN from here -> hide.me Website
hide.me is a trusted name in the VPN industry, which allows many incredible features with lifetime free account. This VPN keeps your original IP masked and this prevents even your ISP from tracking your online activities.
Step 1. Go to the hide.me website -> Register Here
Step 2. Register for the lifetime free account
Setup VPN on your smartphone manually ->
Step #1 Open the system settings of your Android Smartphone/ Tablet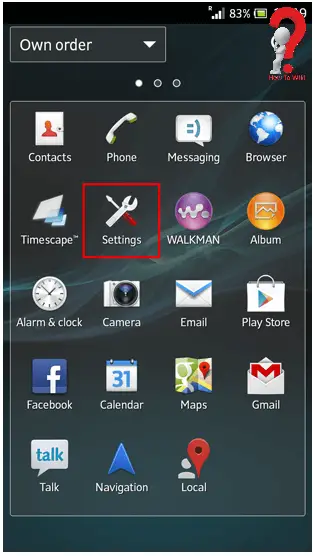 Step #2 Go to the "Wireless & Networks settings" of your device from the Menu and open VPN option
Step #3 Click on the icon for Add VPN profile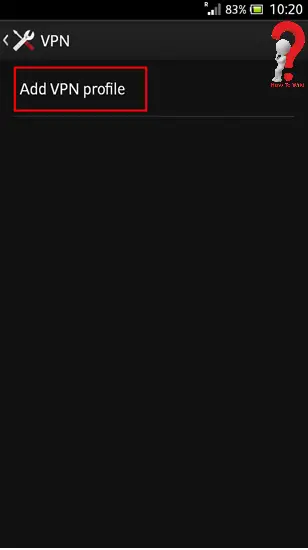 Step #4 Set as name hide.me VPN and choose "PPTP" as a type of VPN and select a server in the members' area, and don't forget to put the server address as  "Internet Address"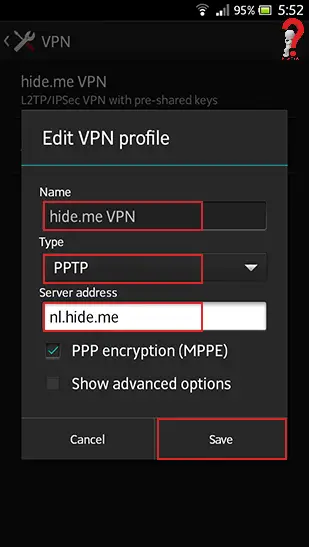 Step #5 Enter your credentials, enter the username and password, and after that click on "Connect"
Step #6 The status will show in the Menu bar if the connection is successfully established. If you want, you can manage the VPN connection the network settings.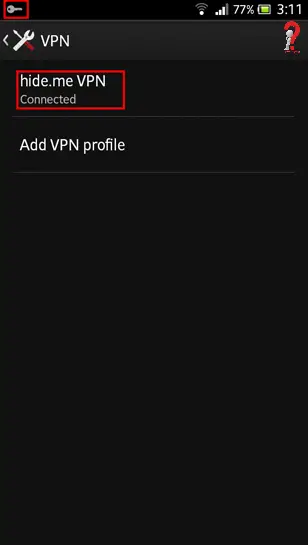 Step #7 After your connection is established, make sure to review your connection by visiting the website for checking the connection -> Check Your Connection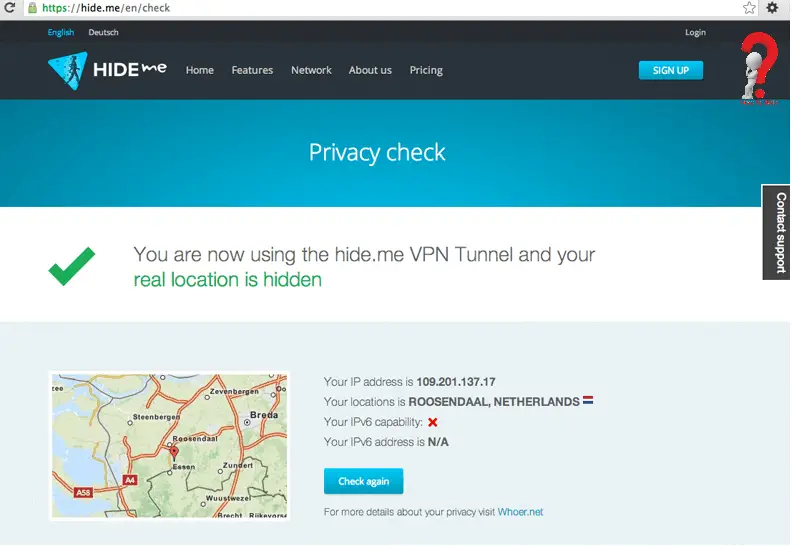 How To Setup VPN On Android TV Box
Before setting up your VPN connection, you must know why VPN is necessary for your device, whether it is your Android smartphone or Android TV Box, VPN is a must to protect your data.
Here are the profits of using a VPN service for your device ~
#1 It hides your original IP and masks it with a fake one – The Basic VPN Setup Android had the sole purpose to create a tunnel between distant computers for remote access, but with advancement in technology, it is more commonly used to switch between different IPs.
#2 VPN encrypts the information you are sharing – The best tool for encryption is VPN. When you transfer any information via internet it travels in small packets, and these can be intercepted by anyone on the internet using simple tools.
#3 It helps your avoid any kind of censorship – In many countries certain data on internet is illegal or not available to be downloaded. With VPN, when you change your IP, you can access the data of country too.
#4 Protects your WiFi connection – If you are a user who usually connects to public WiFi, your entire browsing activity could be accessed by anyone with the right tools. But if you mask your IP, no one will be able to do so.
How To Setup VPN Android Tablet
If you have installed an app for the VPN services, you will be able to enable it when you are setting up the app. In the chosen application, follow the instructions to enable he mobile VPN. When you enable the VPN services in your tablet device, you will be able to see a VPN symbol will show at the top of your screen.
If you do not want to install any third party applications, you can easily enable VPN using the method provided above.
Checkpoint Android VPN Setup
To set up the Android VPN, if you were not able to follow the tutorial, you can follow these simple steps shown in the video.
A Virtual Private Network is a really good tool for people who want to secure their data from prying eyes of hacker who sit like hawks to get access to the data of anyone. You are responsible for your own security, and hence you must use a VPN to protect yourself from cyber crimes
Did we cover all the topics? Any critique is welcomed and you can share the post with your friends if you liked the content.