Most of the people learn how to kick a football when they are in Junior high when they have to take a compulsory gym class in their schools. Kicking a Football may seem to be similar to playing soccer, and at many levels, it is too; but a soccer player too needs the practice to kick the Football correctly with great impact.
How To Kick A Football Properly
Every Football player has their own kicking style but Football Kicking Technique remains the same. If you want to  Kick A Football Powerfully you must know that you must kick the Football with the knuckle of your big toe rather than using the ball of the big toe.
Approach
The first and most important aspect of kicking the Football correctly is how you approach the Football. To plant a good kick, first put your non-kicking foot, or you can say your supporting foot forward near the ball. This will provide you with a solid base and help you exert great force. As you prepare the kick, keep your knee bent a little to stabilize your body.
Contact
Once the approach of the player is perfected, the contact of the foot with the ball must be corrected next. If you make solid contact with the Football with the correct part of your Foot, it will make a huge impact on the Kicking. To kick the ball correctly you must use the knuckles of your big toe, as it is the largest bone in your foot. This will ensure heavy impact with the ball, and your kick will be powerful.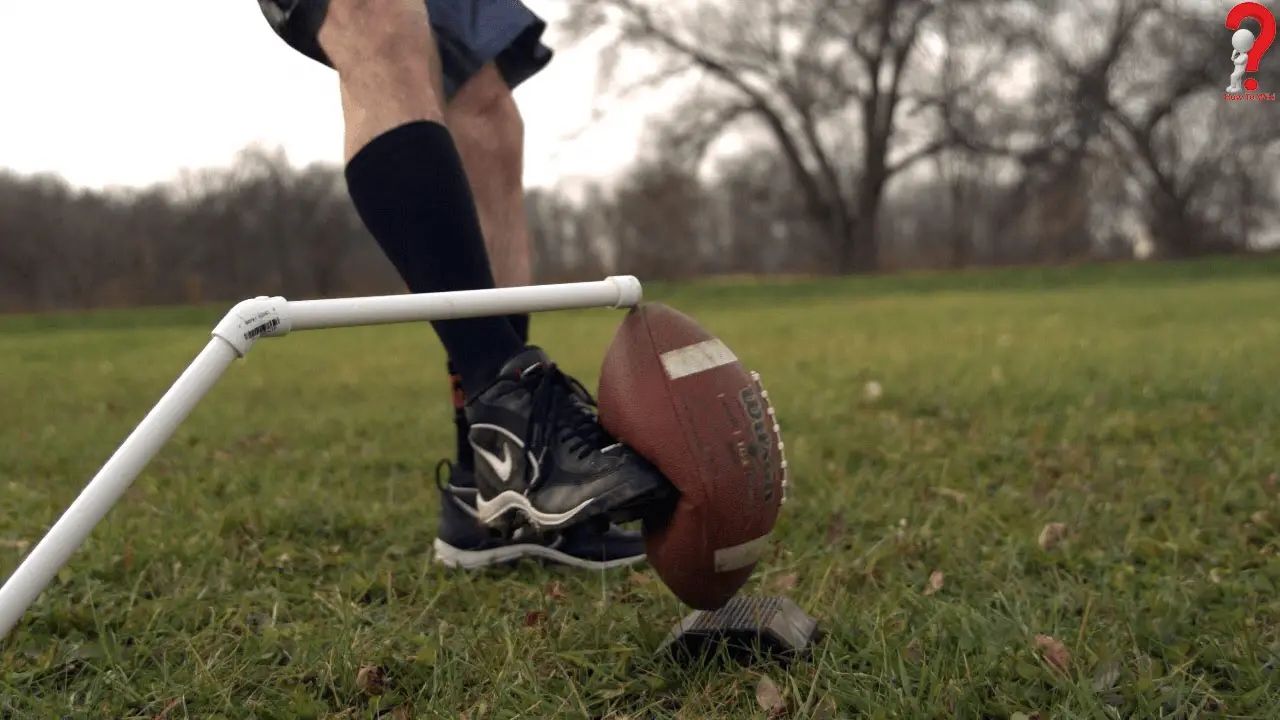 Finish
All your hard work by kicking the ball in the right direction and with the right amount of contact will be lost if you do not deliver a good finish. A finish while playing football means that you must not move away from the target once you kicked the ball, you must move towards the target. This means that you must stay focused on the ball and the target until the ball hits your desired target, this gives your shot an extra push and you the satisfaction of giving your best shot.

How To Kick A Football Soccer Style
To master the Field Goal Kicking Technique you must keep practicing consistently. This means that you must take the same steps every time, you must practice the same techniques until you master them. While practicing remember to use the same ball, same field, and same target to improve your techniques.
Was it as easy good as you thought it was? Well, it depends on how much you practice, because without practice you will not be able to say that the techniques are easy, and you will always feel that you are not good enough. Comment in the box below if you have any other questions, we will be happy to help.