As a university student, you have more freedom to create your own schedule and decide which activities to prioritize. Juggling the demands of school, your social life, and pursuing your interests may be challenging at first but with these six tips, you can create a satisfying life that fulfills you while managing your academic load.
Whether you feel like you're constantly chasing after-school deadlines with little time for yourself or have too much time on your hands, this article can help you stay on the right track.
1. Create a Weekly Planning Ritual
Create a weekly plan with short- and long-term goals so you can prioritize the most important things in your life. Make sure you set realistic and actionable goals that you can achieve during the week. PosterMyWall's beautiful and customizable weekly planner templates are great tools you can use to jot down your weekly plans.
Set aside 10 to 30 minutes at the start or end of each week for planning. This will help you gain clarity on what you need to accomplish and help you become more intentional about how you spend your time.
2. Schedule Your Classes
Each week, your biggest priority will be your classes. Unlike other tasks, they are fixed and don't change much, making it easy to plan for them in advance.
It is advisable to schedule only the time of the classes to help you get an idea of the amount of time they will take. You can also color-code your subjects to make them easy on the eyes and find them quickly.
3. Plan Time for Eating, Sleeping, and Exercising
Scheduling specific times for sleeping, eating, and workouts during the week can be difficult. But blocking chunks of time for them will ensure that you prioritize them and don't put them on the back burner. This will help you stay healthy and fit while developing good lifestyle habits.
While meal times depend on your personal habits, you must get at least seven hours or more of sleep every night. So, plan the rest of your day accordingly to avoid skimping on sleep.
Also, schedule 30 minutes to an hour each day for taking walks, stretching, dancing, or other physical activities that you enjoy.
4. Plan Your Study Time
After booking the most important events and activities of your week, plan your study time. This will ensure that you don't fall behind in your studies and stay on top of your homework, class projects, and other college-related activities.
Booking an hour or two for studying every day is a good starting point but you can also choose to set aside however much time you are comfortable with. This will mostly depend on the amount of time you need for different classes.
5. Book Time for Your Side Projects and Leisure
Carve out time for your side projects and hobbies. If you find it difficult to make time for breaks, scheduling your leisure time while planning for the week will help you book it in your calendar. This will serve as a useful reminder as you go through the week and make time for things that you are passionate about.
If you do not have any side projects or hobbies, schedule time to try new things. This can help you discover a hobby or an activity that you love, find meaningful, and fulfills you.
Some popular hobby ideas include reading, watching movies and television shows, cooking, baking, gaming, playing or watching sports, and so on.
6. Set Weekly Goals for Your Long-Term Plans
While planning for the upcoming week, don't forget about your long-term goals. Checking in with yourself about the steps that you can take during the week will help you slowly and steadily progress toward your goals.
For instance, you may want to apply for graduate school in the coming year or join an internship program. Whatever your goal is, reflect on the actions that you've already taken to realize your objective. Then, consider the steps that you still have to take to achieve it. Take small steps to avoid burdening and overwhelming yourself with too many activities.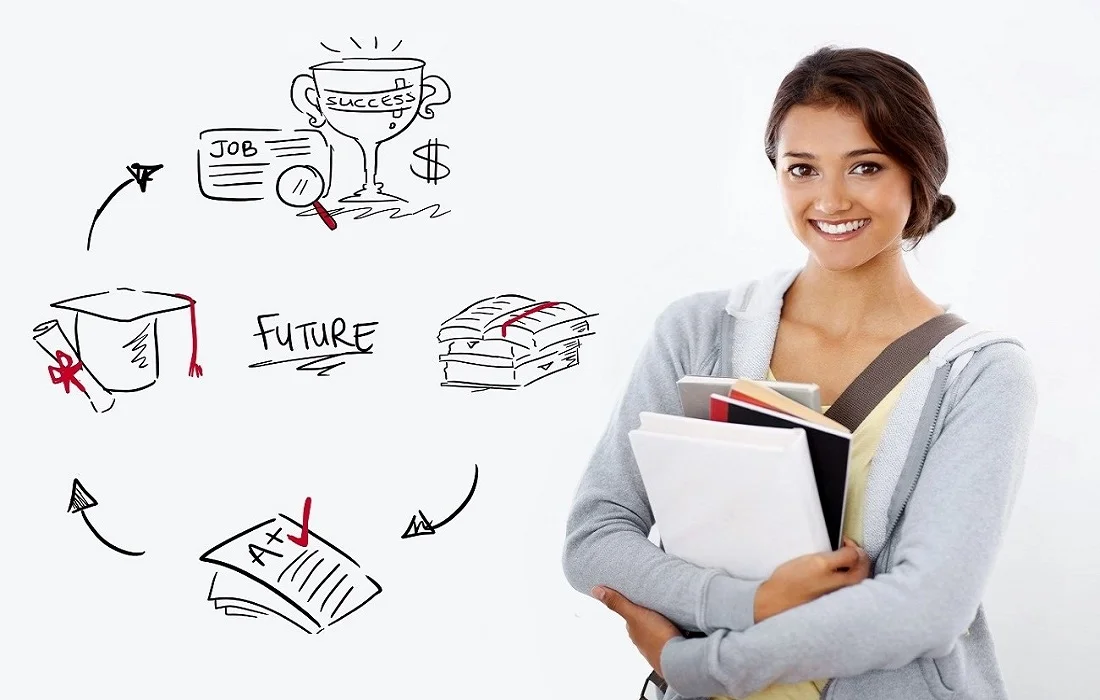 Wrap-up
A weekly plan is a great way to schedule your classes, pressing tasks, and downtime for the week ahead. This will help you level up your efficiency and productivity without missing out on important things.
As you go about your week, check on your progress for five to 10 minutes daily. Moreover, make sure that your goals are manageable and reasonable so you avoid overextending yourself.
Finally, remember that despite all your planning, life can get in the way. Sudden, unexpected events or activities can come up. So, give yourself enough wiggle room to avoid stress and stay prepared for whatever life throws at you.