While conference "season" is now a year-long affair for many people, September and October seem to have back-to-back events. The weather is starting to cool, but it's not yet time set aside for holidays. For many people, conference season is about to kick into high gear. That means plenty of nights away from home, sleeping at hotels, and eating in different locations. It's business travel at its finest.
It also opens the door for getting sick while you're on the road. The sniffles or worse can slow you down. Plus, feeling bad away from home is always tough. Fortunately, there are steps you can take to protect your health when you're traveling. Keep reading to stay as healthy as possible while you're on the go.
1. See the Virtual Doctor
Getting an in-person appointment with a doctor can be difficult if you're a frequent traveler. The emergency room might be an option, but it's expensive. The good news is being away from home doesn't mean you must forgo medical attention. An online doctor can come to your rescue.
Telehealth — seeing a doctor through your computer or smartphone — is a convenient way to get the healthcare you need. Appointments are available nearly any time of day, and they're frequently less pricey than traditional visits. Plus, the doctor can give you a prescription if you need one. You won't need to wait until you get home to start feeling better.
2. Get Vaccinated
This is likely a familiar message after the past two years. Many destinations — for business or leisure — require the COVID-19 vaccine and booster shots these days. Check the vaccine requirements before you head out for your trip. It's also a good idea to keep your vaccine card or a photo of it handy.
Depending on your destination, though, you could need more vaccines. If you're headed somewhere known for tropical diseases, make an appointment with a travel medicine specialist. They can tell you which immunizations are critical. The Centers for Disease Control and Prevention also offers up-to-date travel vaccine information.
3. Get Enough Rest
Catching enough shuteye is critical, especially if you're traveling across time zones. All it takes is an hour or two of time difference to mess up your body's natural rhythm. The best thing you can do is start preparing yourself for the shift in your bedtime. It will help set you up for success.
Try the same trick you may have used during your back-to-school days. About a week prior to your trip, slowly change your schedule to align with your upcoming location. By the time your trip arrives, you'll already be in your new, temporary routine. You'll be able to hit the ground running with enough energy to keep you going all day.
4. Avoid the Aisle Seats
That aisle seat on the plane is tempting. There's more leg room, and you'll get off the plane faster. You might want to resist it, though. Choosing that spot could set you up for sickness while you're away.
First, you'll get less rest. Anyone next to you who needs the restroom will disturb you during your trip. Forget about that great nap you were planning. Second, people walking up and down the aisles frequently grab seats for balance. That's a fast way for germs to spread. So scoot into the window seat for a little added health protection.
5. Pay Attention to Your Food
Watching what you eat is important no matter where you travel. If you have a lot of work to do, eating nothing but heavy meals can slow you down. You're more likely to feel sluggish or experience an inconvenient stomachache. So even if your hotel has an "all-you-can-eat" breakfast or "endless chicken wing" happy hour, don't over-indulge.
Being careful with your food is even more important if you're working in another country. Your best bet is to choose food options that are thoroughly cooked and served hot. Also, drink only bottled water and skip the ice. That limits your chances of being exposed to harmful bacteria.
6. Pack a First-Aid Kit
No one plans on injuries — small or big — while they're on a business trip. They do happen, though. It might be a blister from standing in uncomfortable shoes all day. Perhaps it's altitude sickness if you're working at a high elevation. Whatever your problem, having a small first-aid kit on hand can be helpful for your health.
Your kit doesn't have to be huge, and you can pack it based on where you're headed. It's always a good idea to keep acetaminophen or ibuprofen available for any aches and pains. The antibacterial gel can help kill many viruses. Consider carrying a few adhesive bandages and some antibiotic ointment in case you get a scrape. If you're flying, pack the kit in your carry-on luggage so you'll always have it.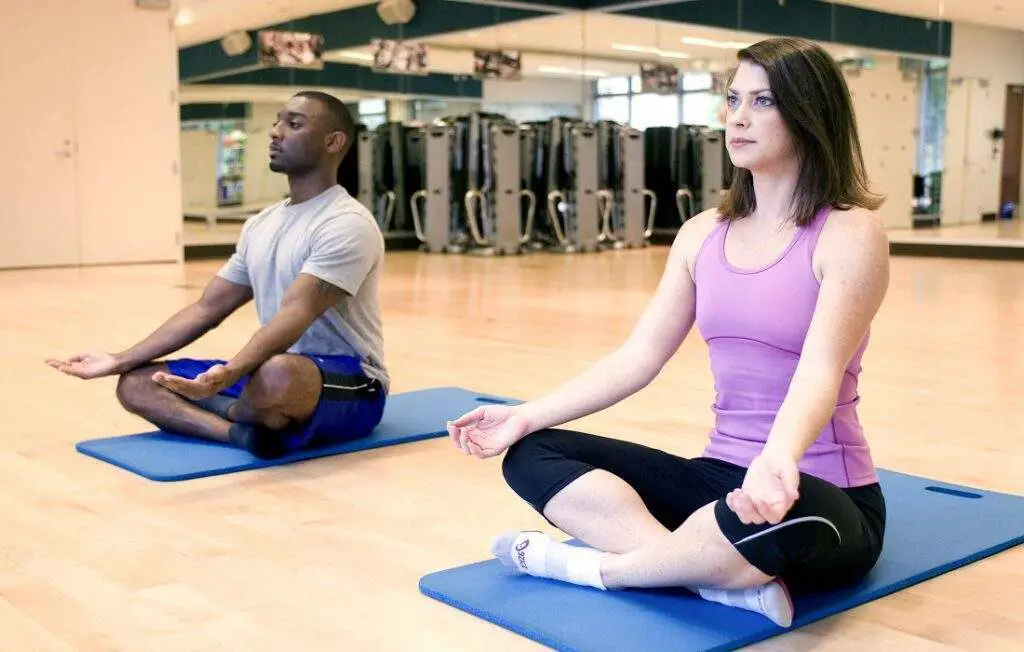 7. Take Time to Decompress
Work is work no matter where you are. If you're working long hours away from home, you'll need some strategies to destress at the end of the day. It can help you sleep and ensure you feel better for the next day.
If your hotel has a gym, a quick run or walks on the treadmill could help you relax. If you prefer something quieter, consider meditation. Mindful meditation can help you stay calm and centered especially if you're traveling to multiple locations. A smartphone app can be an easy way to make meditation part of your travel experience.
Traveling for business can be one of the best perks of your job. It's fun and can break up your professional routine. It does, though, present frequent health hazards. Follow the steps above, and you could make it home as healthy as you were when you left.