Nothing is too much when it comes to protecting your family. People strive to offer their loved ones with the comfort they seek on a daily basis. You leave no stone left in ensuring that your children receive the greatest education possible, as well as caring for your elderly parents and loving husband. This is why, when it comes to your family's protection, nothing less than the finest will suffice. There are a variety of insurance options available on the market, but a family health insurance plan stands out.
A Mediclaim is a form of health insurance in which the policyholder is reimbursed for medical expenditures incurred during the policy period by the insurance company.
Increasing healthcare costs have necessitated the buying of mediclaim plans to make healthcare accessible to everybody. Mediclaim insurance is a type of health insurance that covers you for illness and hospitalization up to a certain amount of money. A Mediclaim insurance is only valid for a certain amount of time before the insured must renew it to continue receiving benefits.
Although the phrases Mediclaim coverage and health insurance are sometimes used interchangeably, they are not interchangeable. Mediclaim insurance operates on an indemnity basis, which means that the insurance provider will compensate the policyholder for any medical expenditures incurred. Health insurance policies, on the other hand, work on the benefit concept, which pays out a lump sum benefit if the insured suffers a loss due to an accident, serious illness, or other occurrence.
Things to consider while selecting a medical insurance policy?
Here are some of the reasons why you should get a medical insurance coverage.
Because we are surrounded by a rising number of lifestyle diseases and hospitalization costs, Mediclaim insurance is unavoidable. It provides a financial safety net in the event of a medical emergency. At the same time, it provides a number of advantages, including
A cashless hospitalization facility is available.
A low-cost method of receiving healthcare services
Reduces the budgetary burden
Gives you peace of mind
Out-of-pocket costs are eliminated.
Hospitalization costs are managed by the insurance company.
Individual and family floater Mediclaim insurance are available.
Premiums paid for a medical insurance coverage are eligible for tax advantages.
Coverage under a Mediclaim policy
A Mediclaim insurance's quantity of coverage differs from one policy to the next. Some of the most common medical expenses covered by Mediclaim coverage are listed below.
Costs for technically demanding operations that don't need more than 24 hours in the hospital, such as cataract surgery and dialysis. There are a lot of other facilities too that are included in the same. You can easily avail excellent services with the same.
Expenses incurred prior to and following hospitalization: Medical expenditures incurred during hospitalization are covered for a period of 30 to 60 days before to admission and up to 60 to 90 days following release. The number of days varies depending on the policy.
Advantages of a Mediclaim Policy
A few noteworthy factors that illustrate why Mediclaim coverage is useful are listed below.
Medical emergencies: Having a Mediclaim coverage might help you avoid financial stress in the case of a medical emergency.
Mediclaim insurance is a cost-effective approach to deal with rising healthcare expenditures.
Cashless hospitalization: A Mediclaim insurance provides a cashless hospitalization option, which means the policyholder does not have to pay any money out of pocket in the event of a medical emergency. The medical costs are paid directly by the insurance provider to the network hospital.
Income tax benefit: Investing in a Mediclaim coverage allows the policyholder to save money on their taxes according to Section 80D of the Income Tax Act of 1961.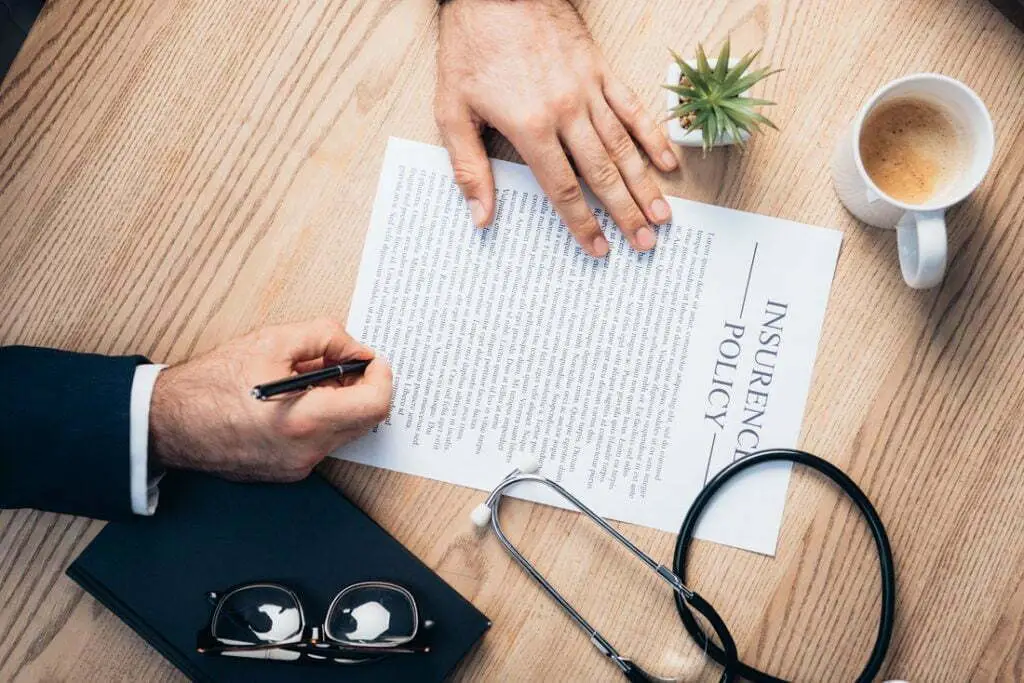 The procedure for filing a claim under a medical insurance policy.
Under Mediclaim policies, policyholders can select between a cashless hospitalization option and a repayment of the claim amount. In the event of a cashless facility, the policyholder is free to seek care at any of the insurance company's network hospitals. If the insured chooses to obtain treatment at a hospital outside the insurance company's network, he or she will be liable for the medical costs, which will be reimbursed by the insurance company if a claim is submitted. Go for the best insurance for a healthy and happy life.
Conclusion
With the aid of internet platforms that provide a variety of Mediclaim plans, you can quickly pick the proper Mediclaim coverage. It is recommended that you compare and get a Mediclaim coverage from one of India's top health insurance firms like Care Insurance. These medical insurance packages provide the finest coverage at the most inexpensive prices. We hope that now you have a better understanding of why Mediclaim insurance is necessary and that you will be able to select the finest plan that matches your needs.