Most individuals worldwide like engaging in recreational activities to enjoy themselves with family members and friends. A recreational water activity is any water-based activity like swimming, surfing, diving, scuba diving, and many more. To engage in such activities, they require unique costumes called swimwear. A Swimwear is an article of clothing specifically designed for individuals to put on while swimming. Both men, women, and children wear these clothes. The clothing has so many names, including swimsuit, bathing suit, bathing costume and so on.
The only problem is that you cannot easily access them from the local stores. Thanks to the internet, though, many of the shops shifted their activities to online shopping. Many online stores, including Swimwear Galore, are offering swimwear for sale. With just a click of a button, a variety of swimwear is displayed for one is choosing. Although many of you are unconvinced at first of the web's ability to deliver well-fitting suits, the highlighted tips will illustrate how to avoid the common pitfalls and get ready for your swimming from the comfort of your home.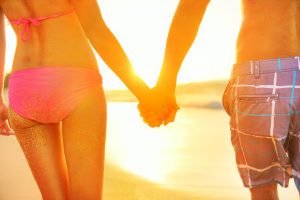 1. Take Your Measurements
The biggest hassle that most individuals experience when buying swimsuits online is the sizing. To get the best sizing of yourself is by getting detailed information of your measurements. If you don't own a tape measure, then you can get one from a shop since it is affordable. Most online shops provide exact measurements of each of their clothes; hence it's upon you to do the math and make a wise decision or choice for your tum, bust, and hips. You can check videos and tutorials from the internet if you don't know to take the measurements. When making purchases, many of the stores identify each product page if sizes run small or run big.
2. Know-How Different Brands Fit
If you are a regular shopper of swimwear from walk-in stores, you supposedly have an idea of how different brands fit your body. This is an advantage when buying swimwear online as you know what to expect. However, you should not trust your instincts that much.  Go by your measurements and read reviews from other clients and see what they have to say about the brand.
3. Check Around For The Best Prices
Summertime has never been the best time to buy swimwear, although there have been substantial discounts in the past. Due to the stiff competition experienced in online shopping, vendors would try to give the best deal to lure you into buying from their site. Take advantage of that and check around from the various vendors to find out who offers the best price. Remember that designer swimwear is less expensive; hence check their offerings before checking out big brand suits.
4. Look For Online Promotions
Most of the online shops tend to give free shipping and a percentage off. The best time to look for promotions is during the holidays or black Friday. Keep checking on the search engines like google for words like the offer, discount code to bring over the available offers that are not on the shopping site's homepage.
Buying swimwear online is a fun and entertaining experience. It is not complicated as many people put it. When you get the right online shop like Swimwear Galore, you will reap the above benefits. Try it today and see how it works for you.