Whether you are a new sports bettor and not sure what to make of MLB picks or just looking to add a different sport to your sports betting belt, baseball is the one for you. In a sport filled with more statistics and games than the other three major sports (NFL, NBA, NHL), the MLB has tons of ways you can bet on a game or season-long bet, which are called futures. Below is a list of ways to bet on MLB.
Main Ways to Bet
Moneyline
Once a bettor has found the sportsbook they want to bet on, it is time to find a game to bet on. Whether it be the nationally televised game, your favorite team, or just a random game you feel confident about, once the game is decided, it is time to figure out what to bet.
The most popular way to bet on MLB picks today is through the moneyline, which just means a bettor needs their team of choice to win outright, whether that is in nine innings or extra innings. For example, if the Houston Astros have moneyline odds of -125 and play the Chicago Cubs with +110 odds, $20 on the Astros would result in a payout of $36, while $20 on the Cubs would result in a payout of $42. While a bettor may make more money on the Cubs by betting on them, their odds of +110 mean they are not the favorite to win, which makes it a riskier bet. 
Spread
Following the moneyline as the next popular bet to place is on the spread or, as others in the baseball betting world call it, the "run line." This being a "spread" bet, a bettor is betting on a team to win or lose by a specific number of runs. The average number is -1.5/+1.5, with odds of -110. For example, if a bettor wants to bet the Astros spread at -1.5 as the favorite, they will need the Astros to win by two or more runs. If a bettor takes the Cubs at +1.5 as the underdog, the bet will win if the Cubs will need to lose the game by no more than one run or win the game outright. Most sportsbooks do offer "alternate" lines where bettors can decide if they want to take the spread of -2.5, +2.5, etc.
Over/Under (Total)
Finally, the last primary way to bet on MLB is on the over/under, which is the total runs that are scored between the two teams in a game. Bettors will find totals ranging from 5.5 to 12.5 depending on the two teams and pitchers involved. If the over/under for a Astros versus Cubs game is set at 9.5, an over bettor will need ten or more runs scored for a winning result, while an under bettor will need nine or fewer runs scored to win. Just like the spread, sportsbooks often offer "alternate" totals for people to bet on with differing odds.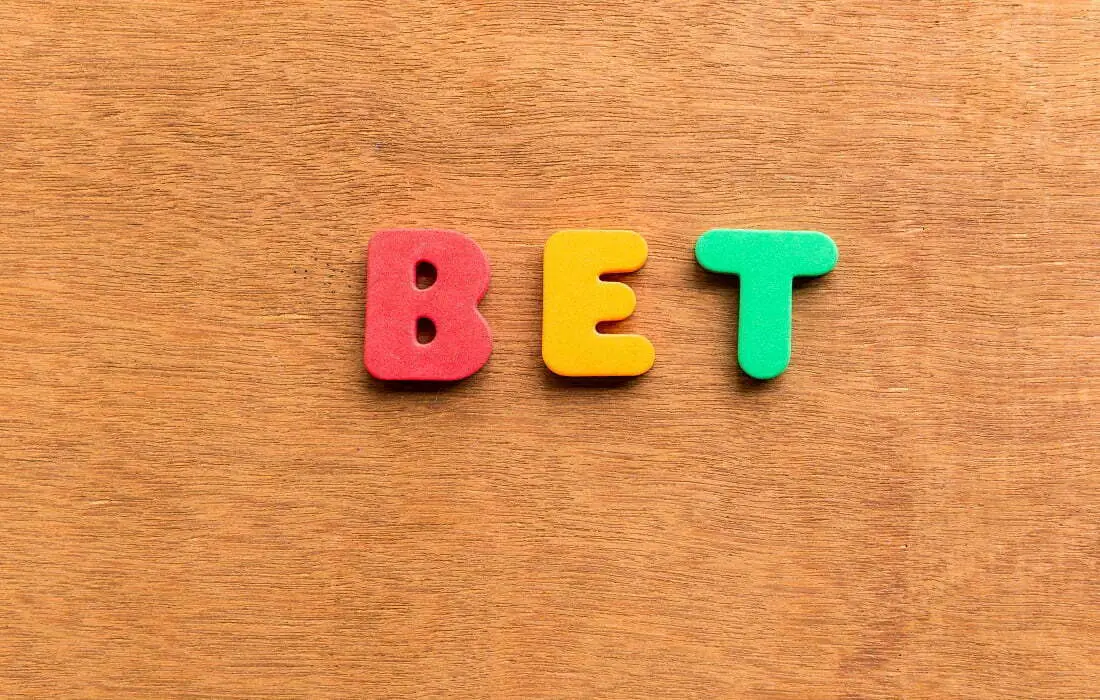 Other Ways to Bet on MLB
Other than the straight bets like moneyline, spread, and totals (over/under), bettors can also bet on more detailed parts of the game. Things like how many runs a team will score, how many team hits, and team strikeouts are examples of bets you can place on a specific team. Outside of teams, a bettor can also decide to bet on specific players and their game stats. Examples of this are over/under for hits, bases, doubles, triples, home runs for hitters and strikeouts, innings pitched, and hits allowed for pitchers. Bettors can also look deeper into the sportsbook and look at other game prop bets for an entire game, such as the number of runs by inning, the exact score if the run total is odd or even, and more. 
Outside of betting specific games, bettors can look at betting "futures" and MLB predictions for things like World Series Winner, Division Winners, AL or NL winners, MVPs, Cy Young Winner, and more. In years like the 2022 season, when Aaron Judge was going for over 60 home runs, many books offered an over/under bet for 60.5 home runs. Make sure you look at these for long-term bets.