The ever-growing increase of chefs like a mushroom is elucidating the fact that there is relentless demand of chefs around the world. Before the coronavirus pandemic, the restaurant businesses were at their peak until the outbreak of coronavirus put the industry at a stand-still. There is no doubt that becoming a professional chef can change lives but there are still only a handful of chefs who have been able to accomplish esteem reputation. Being a chef by profession myself, who is also busy teaching many to become a quality chef, I have seen a lack of commitment and passion among those who want to become a chef.
These are the basic tools without which you cannot become a chef because this means you are not honest with yourself. To me I loved my job and most importantly cooking is my passion and if you can't do this, then you quickly get frustrated and your journey of becoming a quality chef will seriously jeopardize your opportunities in career advancement. So be honest with you and ask yourself whether you are passionate about cooking and serving people, and only then you will be able to accomplish a rewarding future.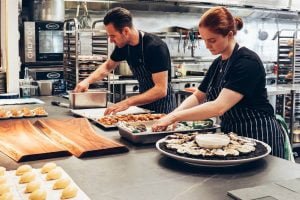 With this piece, I will try my best to clarify your path of becoming a qualified and quality chef and how to overcome challenges that you may encounter in pursuit of your ambition. No doubt every chef is armed with the goal of becoming a quality chef but believe me there is a long road ahead filled with many hurdles and obstacles and even when you are at the top, the challenges are greater. So let me clear the path for you and allow me to share with you how you can acquire experiences that could ideally put you on a straight path. You can consider it a simple guide by Ido Fishman to help you become a chef.
1. Education
The first and foremost essential to becoming a quality chef is education. If you have acquired education in Food Production, Culinary Arts, and Catering Technology from a well-renowned institute, then the path becomes quite easy. Attending food production and culinary arts program will help you learn the requisite knowledge and skills that are required for a chef. It helps you understand how to cook as well as help you develop the skills of innovating new dishes. Of course, the experience of working in a restaurant will make you learn even more in the food industry.
2. Be a Trainee
Once you have successfully gone through the phase of getting an education, then it is time for you to join the club. Start your career as a trainee chef and do your job with enthusiasm and passion. Take interest in what you have been taught by head chefs and senior chefs because they have vast knowledge in the field which can help you excel in your career. Make yourself available at all times, and always willing and ready, in the kitchen to do the assigned tasks. It is this sense of responsibility that will make people get inspiration from your character in the kitchen and guarantee you a successful future.
3.Taking Responsibility
There is always room in the kitchen for those chefs who play smart and the best way of achieving this is that you start taking responsibility from day one. By helping others in conducting their task will help you learn and, at the same time, develop a positive side of yours amongst your fellow workers in the kitchen. What makes a great chef is his virtue of owning his mistake and his ability to convert such a mistake into a way of learning. So if you have made any mistake then don't put it on others.
4.Working With a Good Manager
While you are training you should learn how to develop skills and experience which cannot be achieved single-handedly. You need to work with those people who can help you refine your cooking skills. In chef working, you need people who can give you advice in need and inspirational words time and again through which you can take guidance with the ultimate aim of becoming a quality chef. It is therefore important for you to work with a good manager or at least with a team of skilled colleagues whom you can make role models for you.
5. Take Criticism With Open Heart
Being a chef myself, I know that's hard and no matter how much I hate this but believe it or not, food criticism is an essential part of the food industry. You need to keep yourself open to criticism because it helps you deliver to the best of your abilities. A wise chef always learns from criticism rather than hating it. It helped me to a great extent in earning the reputation which I am enjoying today and this will also help you in the advancement of your career too. It takes a lot of heart to take up an unbiased opinion and there is no denying the fact that these days most of the chefs do not take criticism politely and with an open heart.
6.Food Pairing Experience
You may have learned the art of culinary as a part of your education course but you will be able to learn in a great extent while in the kitchen in real-time. If you lack the relevant knowledge of how to design your cooked dish and in case you have failed to apply basic principles of flavor combinations then there is no way you can become a quality chef. No doubt that food pairing ability is the jewelry of a chef which defines a chef's character and experience.
7. Making a Bad Decision
The ability of decision making is an essential part of being a quality chef who does not come easily to every chef. Chefs do make bad decisions when they are working in pressure situations. But making a bad decision and then knowing the consequences can help you learn how to achieve one rank above.
8. Maintenance Of Cleanliness
Maintenance of high levels of cleanliness will significantly contribute to the advancement of your career as a quality chef. Consumers not only want their food and plates to look clean but also stress upon the need of maintaining cleanliness by a chef, his clothes, and the area where he was cooking. So pay attention to your surroundings and keep the environment clean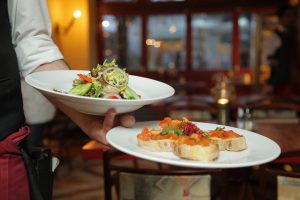 Bottom Line
There is more to becoming a chef than people realize. You aren't wandering around in the restaurant tasting food all the time. A chef has to be a great leader, not just a seasoned cook. If you are thinking about becoming a chef, keep this advice from Ido Fishman in mind.