Who doesn't have the urge to bring out their naughty side in bed sometimes?
From flirting with naughtiness, and showing off your sex toys, to full-blown kinky sex, we all need to indulge. Your next sex play with your partner can be hot, steamy, and unique once you know how to be a naughty girl in bed.
Next time things get hot and heavy, don't keep it basic. Being a naughty girl in bed will make your sex more fun and adventurous. If your naughty side needs some coaxing, you can't go wrong with these examples of naughty things to do with your partner. As long as you and your partner are into it, these tips will surely give your sex time some much-needed excitement.
Now say goodbye to your gentle side; it's time to channel your naughty side.
Strip Tease
Flaunt that fabulous body with a striptease. Leave the lights on and choose the right music to take each piece of clothing off your body. Turn up the carnal temperature with a sexy lap dance. The right dance move is going to captivate him. While dancing, you can play peekaboo with your body. Allow him to look at you without touching. You will have him begging for more. When he tries to draw you close and use his hands, tell him it's forbidden. That will make him more excited.
Remove Your Panties in Public
How to be a naughty girl is not limited to the bedroom alone. You can take things out of the bedroom and build anticipation before sex. When you and your partner are out on a date, go to the restroom to "freshen up." In the bathroom, remove your panties and keep them in your purse. You will, of course, ensure that you wear sexy panties for the occasion because plain granny panties won't get the job done.
When you head back to your partner, stare into his eyes and give him a naughty smile. He will wonder what you're up to and when no one is looking, slip your panties into his pocket. Let him know you are so turned on and your panties are too wet to wear. Tell him how you can't wait for him to do naughty things to you in bed. Bonus points – you can make things believable by masturbating and getting wet before taking off your panties.
Touch Him in Public
No, I'm not done with examples of naughty things to do in public. How to be a naughty girl doesn't stop at removing your panties. Touch him in public too. Not everyone can pull off the elevator scene of Christian Grey in Fifty Shades of Grey, but we can try! When you are together, try grazing his legs with your naked feet. Run your hands through his inner thighs under the table and wink at him. Now that's hot, naughty, and inviting! He will get the hint.
Talk Dirty
Talk about sex, baby girl. Keep things naughty in bed by talking dirty. He will love it and will turn him on quickly. Don't keep those sexy moans and sighs in. Let him hear it (you don't have to fake this, though), and then add some dirty talk. Tell him what feels good, say sexy things and things you'll like him to do to your body. Naughty girls don't sugarcoat things. Be direct about what you want and let him satisfy you. Those dirty words rolling off your tongue can be awkward at first. But once you start, it will come naturally!
Take a Shower Together
You can learn how to be a naughty girl by catching your partner unawares once in a while. When he is not expecting it, sneak into the shower with him. A shower is a fantastic place to seduce your man. It will ignite the both of you and get you into the mood before you get into the bedroom.
Who says you can't even have shower sex? Fool around together, perhaps try out some sensual foreplay and tell him to hold on to it for the rest of the day. I promise you the best sex of your life is waiting for you when you finally get together at the end of the day.
Get Carnal
Let your inner sex goddess out and be naughty in bed. You want it so bad. You like hardcore sex; you enjoy being touched in a particular way, so why hide it? Touch, kiss and caress your partner to your delight.
Just do whatever it takes to get all you want in bed. If that means holding him off until you are ready to go, using a vibrator, or being on top, go for it. Don't worry; your partner will be as excited as you, knowing your sexy moves are also tipping them over the edge.
Take Charge
Take control like the sexually empowered woman that you are. How to be a naughty girl is not hard when you let go of your inhibitions. Tell your partner you will be in charge and control the entire interaction, leading the way at every step and making all the important sexual decisions. Even if your partner is usually the more dominant one, he will enjoy being able to relax and let you have your way with him.
Blow his mind with some sex moves, and he will keep coming back for more. Read up on sex positions, and you can look up his favorite porn sites and learn some moves from there. Try this, and girl, you're setting yourself up for incredible pleasure.
Touch Yourself, Not Just Your Partner
How to be a naughty girl around your partner includes masturbation. Most people don't see masturbation as something "hot," especially when doing it alone. However, when you touch yourself in front of your partner, the act takes on a whole new meaning. It's fun and sexy, and your partner gets to learn what turns you on.
How Being Naughty in Bed Improves Your Sexual Fulfillment
Being a naughty girl in bed is a way to make your sex life fun and more enjoyable. It makes your sex time fulfilling and something to anticipate. For a better sex life, shed your fears or embarrassment about being naughty in bed.
Rekindle your sex life by being vocal about your needs, and you will be in for a pleasant surprise. When you make your sex life more about quality instead of quantity, you'll see the sparks flying. And a great way to do that is to infuse some naughty vibes into your sex life.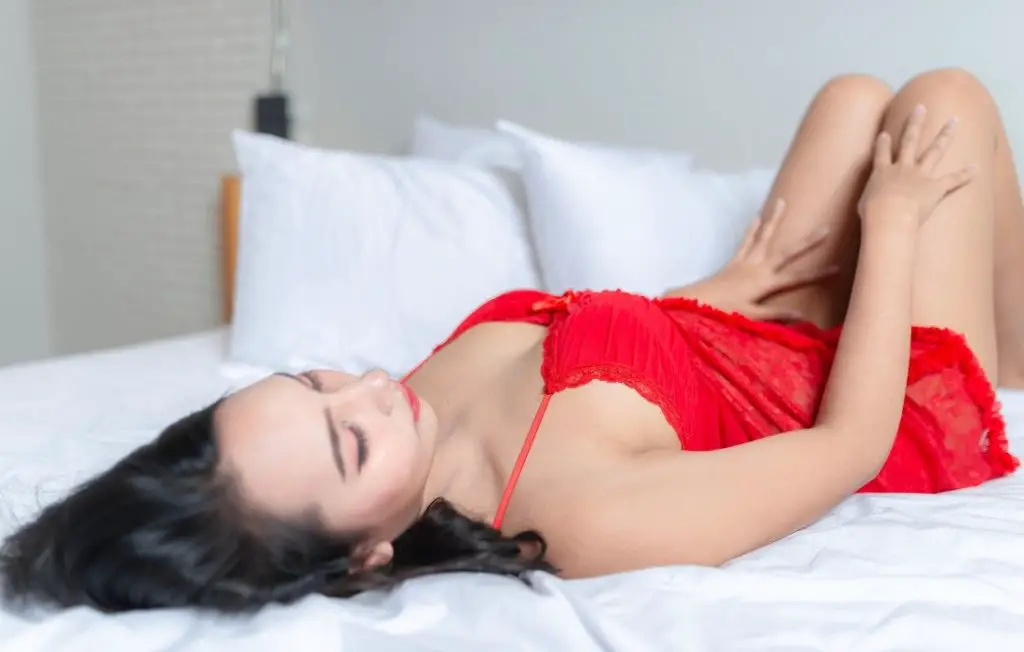 Find Sexual Empowerment by Being Naughty in Bed
How to be a naughty girl in bed is only possible if you appreciate and enjoy your body. This is important because taking charge of your order cheapest Stromectol pleasure can be freeing and empowering. Confidence is sexy both in and outside the bedroom, and you can only unleash your naughty side when you are sexually empowered.
You shouldn't hold back when it comes to pleasure. What this means is stopping self-criticism and embracing your sexuality. Naughty girls love their bodies. Do all it takes to feel your sexiest. Be it getting waxed, a pedicure, lathering up in scented lotion every day, or having a weekly spa session. During sex, you can even grab that cheerleader outfit; try out your sexual kinks; order his pants off; order him to take yours off, and enjoy the best sex of your life.
You've got this!