The 2021-2022 NFL season just recently cumulated with the highly anticipated sports spectacle- the Super Bowl championship game. Over 112 million people tuned in to watch this face-off live, but now that it is over, fans will need to wait for all the way until September before games get up and running again. This is an opportunity for players to regroup, have a bit of a break, and recharge for another jam-packed schedule of the competition. But as for fans, how can supporters spend their time when there isn't an exciting game set to air on the television? Here we take a look at a few things dedicated NFL aficionados can do during the annual off-season period in professional football.
Get Excited about the Draft
Football games may be over until the pre-season, but there is another upcoming happening in the world of NFL that fans can look forward to, and that's the Draft. This is the most important recruitment event for the league and sees a variety of college players step up to the professional point in their careers, signing contracts that make it official. Each year, fans and sports commentators alike organize something called 'mock' drafts which predict which franchises certain athletes will go to. The 2022 Draft will kick off on Thursday, April 28 so you still have plenty of time to organize your very own mock draft with friends or colleagues.
Dive Deeper into Sports Betting
If you're an enthusiastic football fan, there's a good likelihood that you also enjoy sports betting, as it is an integral part of fandom for many supporters. Well, the off-season is the perfect time to dive deeper into wagering, examining different types of bets or checking out the variety of online sportsbook available on the web today. For example, New York just became the most recent US location to fully legalize online betting, and so there are now many online and mobile providers popping up on the scene to serve residents and visitors of the Empire State. To promote their services, free bets New York are available for new and existing users giving them the opportunity to engage in wagering with discounts and deals so that more fans can participate. Since you'll have a couple months until gameday debut, use this time to explore all your betting options so you'll be ready when the season rolls around again.
Buy Some New Apparel
The NFL has a total of 32 different franchises. Maybe as a fan, you support more than one or have only one team that you are fully dedicated to. Regardless, during off-season is the perfect opportunity to restock your closet with new and improved fan apparel. Especially as new athletes are always joining and leaving teams, the jersey you own might already be a bit outdated by the time a new season arrives. Whether it's a new sweater, hat, t-shirt, or random accessory, don't let yourself go a whole other season without updated fan gear!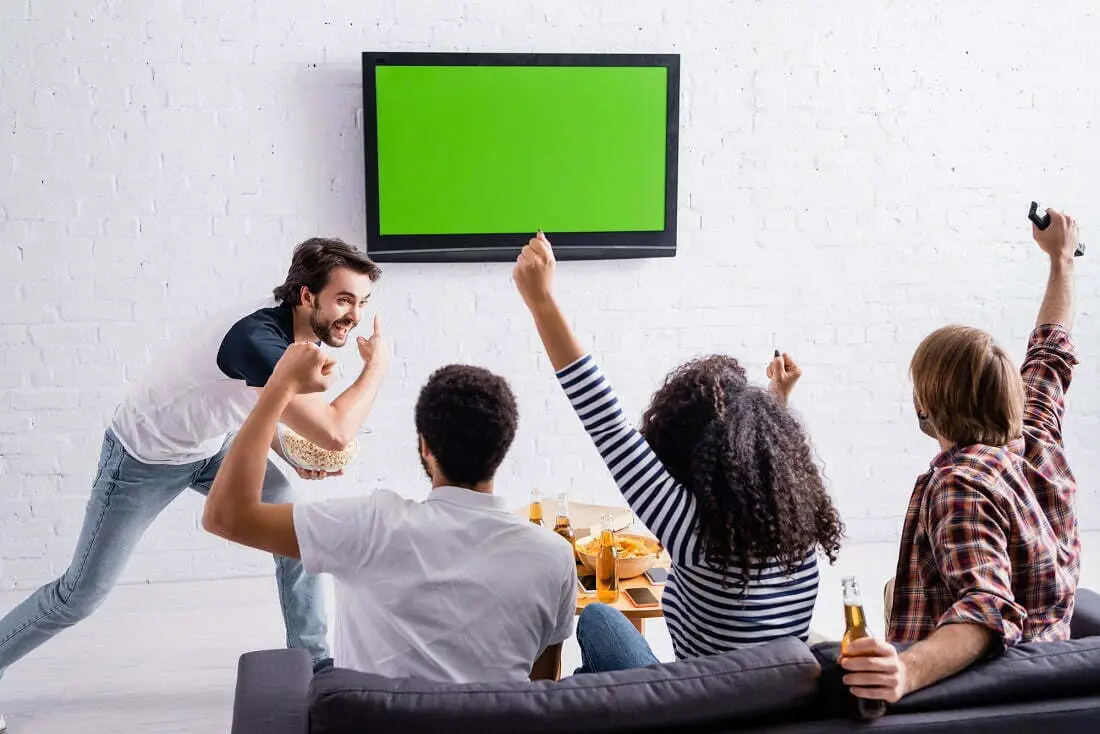 Upgrade Your Technology
Speaking of upgrades, why not take this opportunity to also upgrade your television setup at home? After all, when the season starts again, there's no doubt you'll want to host watch parties at your humble abode. Watching the game with friends is one of the best parts of fandom, as everyone can root for their team together and chow down on yummy snacks. But if you have technology that is old or outdated, things might not go so smoothly. So, check out if there are any sales going on for new flat screen TVs and figure out a budget that works well for you. Also, you might want to think investing in a surround sound system as well, as watching football on the TV can really come alive when you have the right audio set up. If you choose to purchase a smart TV and find trouble connecting to the internet once you have it home, check out this useful guide that will walk you through the process step by step.