Valve Corporation's Counter-Strike series has always been popular with fans of first person shooter titles, but their 2012 release, Global Offensive, really has pushed this popularity up to new heights, even eight years after its initial release. Check here the schedule to see the schedule of the next Counter-Strike: Global Offensive matches and tournaments and watch esport games online
The variety in weaponry, the slick movements, strategic positions and diverse range of map pools have all helped the game become one of the most fun to play for newcomers and one of the most hyper-competitive for pros.
The game passed over one million concurrent for the first time in its history early last month and went on to beat that very record again just a couple of days later. With the competitive scene thriving, interest in the game swelling and more and more and players from all around the world looking to get involved, here's our take on how you can play Counter-Strike's two most popular modes, Deathmatch and Defusal.
How Do You Play Deathmatch?
Counter-Strike: Global Offensive was made free to play in December 2018 and Deathmatch is usually the gamemode players join in with, either as a means of getting to grips with the game or as a way of improving aim and movement.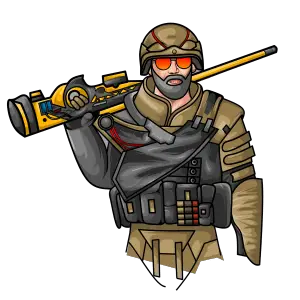 Players choose a group of maps to join in with and vote on which one of these maps they want to play. The Defusal Group Sigma contains all of the maps played in competitive play, excluding Dust II, and is perhaps the most popular and useful to begin playing, given its relevance to the pro circuit.
Deathmatches most commonly feature sixteen players on a map, eight on either side, and last only ten minutes. There are no grenades, but the entire arsenal of weapons are available to use without any cost. Lives and respawns are infinite, weapons can be changed throughout the game, health shots are supplied after you score three kills in a row, and points are awarded for each kill a player gets.
Sniper kills give ten points, rifles give eleven, pistols give twelve and a knife kill yields a whopping twenty points. The game will also give players the opportunity of getting some bonus points with randomly chosen bonus weapons for a time. The winner is the player with the most points at the end of the ten minutes with the most amount of points.
How Do You Play Defusal?
The classic mode of Counter-Strike, and the one found in all competitive circuits, is Defusal however. Similarly to Deathmatch, Defusal kicks off with players voting on the map they want to play and are split into two teams of five. Games last for thirty rounds, with rounds lasting two minutes and revolving around a variety of win conditions.
One side act out as Terrorist forces who can win a round by either killing all opposing players, or planting their bomb and defending it until it detonates. On the other side, Counter-Terrorist forces can win a round by either killing all Terrorists before a bomb is planted, defusing a bomb once it is planted or simply denying a plant until the round timer reaches zero.
One of the most iconic modes in video gaming history, betting on the latest CS:GO odds has become popular through Defusal and the competitive circuit continues to revolve around this feature.
Every player has their own individual economy that can be influenced by their performance in-game. Money is awarded at the end of every round, with a special progressive loss bonus reserved for sides that find themselves on  the wrong end of results, and things like kills, kill assists and bomb plants and defusals provide extra cash to spend.
Better weapons cost more money, and add-ons to a round such as defusal kits, head and body armour and a variety of grenades can be purchased to tip the scales in your team's favour. Intense, strategic and filled with adrenaline-pumping bursts of quickfire action, this might just be the best form of gaming in the world of Esports.
More Games and Guide
Stay Safe Playing at Online Casinos