Have you ever felt jealous of your friends getting a lot of likes on their Facebook post, and you feel that you too must get so many likes on your photo or status update? You can use a Facebook Fast Liker tool to help you solve this problem. Auto liker helps you to get unlimited likes, followers and free friend requests. The tool is easy to use, all you have to do is to register on one of the websites that offer this service and copy the URL of your profile picture on Fast Liker Fb.
Fast Auto Liker For Facebook
Are these Websites offering Auto liker tool harmful?
As these websites provide you free services, there are chances that some of these might harm your Account. As already warned by Facebook, this is not the right method to gain likes and followers on your social media. There could be many consequences of using an Auto liker tool, like it could cause irreparable disability or sometimes your account may get restricted on Facebook. There could be a chance that one of the websites might disclose your information to some third party application without your consent.
Here are the issues that users may face ~
#1 Chances of ban on Facebook
As Faecbook highly keen to all the spammers and Fake Account holder, it may ban your account temporarily or permanently. You will face these side effects of a temporary ban –
You will be blocked from posting in groups

Blocked from commenting and giving likes
If you get temporarily banned twice, your account will be strictly monitored for further actions, if they find an offence in your account, they will permanently ban you from Facebook. You will lose all the friends and followers on the social media site. You will not be able to create another account with same IDs too.
#2 You can become a spammer to your friends
When you use something like Auto liker, the websites automatically promote themselves through your account by sharing links, photos and status of their website to your or your friend's timeline while you are using it. There is a high chance that your friends might think that you are a spammer or at least hacked by someone, and they can even block you.
#3 Someone might hack your account
The website that provide Auto liker, uses access tokens for login procedure, and these access tokens are treated as your password. And someone might use it illegally. There will be websites which will ask you to fill the log in form for Facebook, it might look like the normal Facebook login page, but those fields steal your credentials.
So, what is the solution? Do not use these for your official Account.
Fast Liker APK
Here is a list of two websites that you can use to get the likes that you wanted.
#1 Hublaa.me
This website is easy to use and one of the best auto liker for Facebook. It is also completely spam free and one hundred percent safe. You can easily gather upto around 250 plus instant likes for your profile or status. There is another feature will allow you to get 20-200 likes per one submit. There is also an application by Hublaa for android user.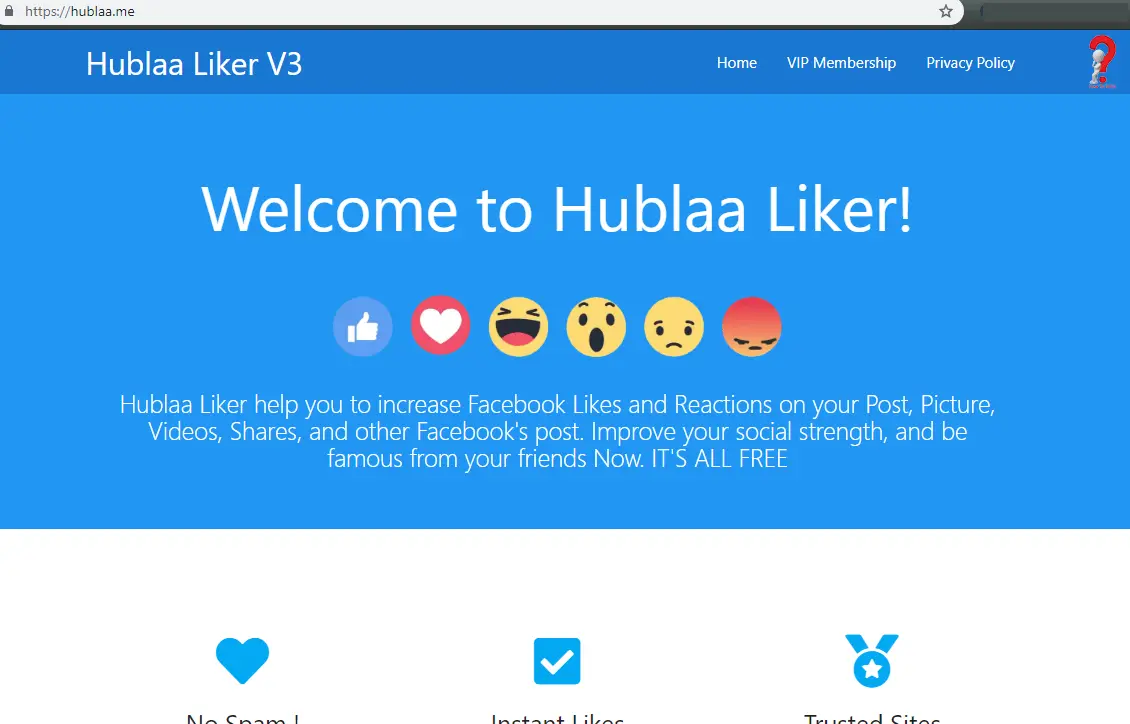 Here is what you need to do before using the website –
Change your privacy settings to public

Change subscriber and profile info's privacy to public

Login using valid Facebook credentials
After you have done this, you need to go to the website of Hublaa which is – https://hublaa.me/
Go to the website and you will find the application download buttons as well as the extensions download buttons for the Liker.

According to the requirement visit the links and start using.
#2 WefBee.com
This is a bit different from other websites, along with providing likes, it also provides tools like Facebook Auto Follower, Auto requester, Multi group and Page poster, and many more. It will add several friend requests to your account and you can show your popularity by using this tool.  You can get unlimited Facebook Like on your updates. This tool is absolutely free to use. WefBee auto liker tool is like an exchange program which sends your likes to other users and theirs to you.
To use this auto liker, you need to go to the website

https://wefbee.com/autoliker

When you reach the website you can check out the login method from the page.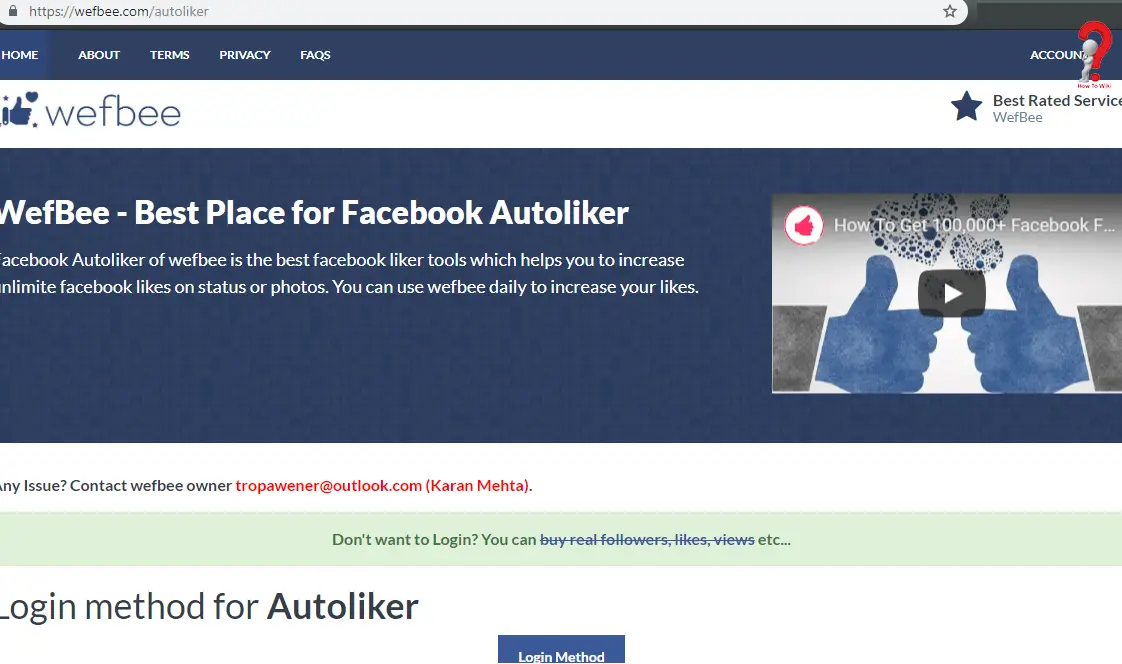 Auto likers are free to use for everyone and anyone from any region can use the tool to increase the likes on their status updates, pictures, and posts. Be careful though, as some websites could be harmful for your profile.
Were you satisfied with our post? Do comment! If you liked this and think that this is informative piece of text, you must share it with your friends now!