Mangoes, as we know are sweet, delicious and packed with lots of nutrients like fiber and vitamin C. You can eat the fruit any way you want, they are versatile enough. You can eat mango slices with your salads, cube them in mango salsa, make smoothies, saute them with meat or seafood and many more. Mangoes are generally sweet and can be used in various recipes. But, how to use them in a recipe when they are so difficult to cut neatly? When I used to cut a mango, I made sure to wear an Apron as I know I will make a mess while cutting it, but after learning a few tricks, now I don't make a mess any more!!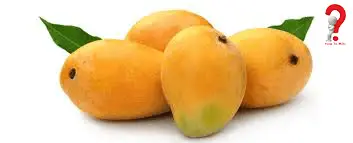 How To Open Mango Properly
When you cut a mango, you will see two techniques, maybe most of you even know about them. If you don't know yet you can learn them with this guide and learn some new skills to make amazing new recipes for yourself and your families.
#1 Simple Knife and Board Technique
When you begin cutting the mango, remember to wash it first to remove any dirt or oils that may be sitting on it. To wash it, hold it under running water and scrub it off. Use a sharp knife to cut the mangoes for better results
Step 1. Hold your mango in one hand and lay it on your cutting board. Using a knife, cut a sliver off the stem end and try not to cut too far or else you will it the pit and it would not cut.
Step 2. Rotate the mango and change its direction, cut a small slice off the opposite end too.
Step 3. Now as the surface of the mango is flat on top and bottom, stand the mango on the flat surface, slice off the peel from top to bottom. Try not to cut the edible flesh of the fruit.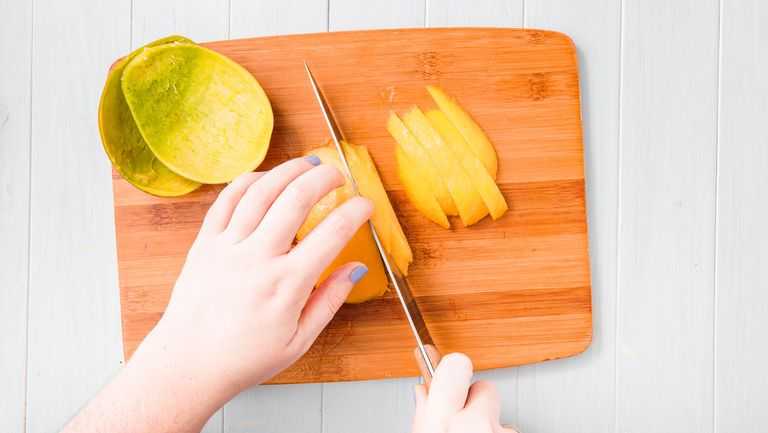 Step 4. Holding the mango with one hand in place on the board, cut the cheeks off each side of the pit.
Step 5. Dispose of the pit and cut the flesh of the fruit into 3 to 4 parallel slices. After that, rotate these slices 90 degrees, and holding them together, again slice them to make chunks.
#2 Cutting the Mango into Cubes
For this technique, you will be requiring a small knife, a ripe mango, and a chopping board
Step 1. Find the stem of the mango, and chop it off
Step 2. As we did before, cut the mango and separate the cheeks, do not peel.
Step 3. Take one side and using a paring knife cut a grid.
Step 4. Now you can use a spoon to scoop the flesh out and relish it.

How To Prepare A Mango
Watch this video for further help ~
Way To Cut A Mango With A Glass
To learn trick, either you can see our blog HERE
OR
You can check out this video ~
Best Way To Cut A Mango
There are many ways to cut a mango, in the end, what matters most is what you get from it.
Nutrient contents in Mango ~
One cup of Mango flesh contains just 100 calories.

You get 100% of the daily requirement of Vitamin C from just a cup of mango

It is a good source of Vitamin A

There are over 20 different vitamins and minerals

Mango is a good source of fiber

Each serving of mango is fat-free
Did you learn the method to cut mango in slices and cubes? If yes, do share this post with your friends.