There could be many reasons for why you want to know How To Change Name On Tinder, it could be that you do not want to show your real name, or want to start over, or just want to use a name that sounds a little cooler. Whatever your reasons might be, changing your name on Tinder is a serious business. You can't do it the easy way, the application's setting only allows you to change your bio and personal information. So how do we change the username? This article describes you the two only methods that would work. Let's see what they are.

Change Name On Tinder
Tinder, most commonly known as a dating site, is a location-based social search mobile app. Users often use this application to chat, make friends, and even find dates. If was initially releases on September 12, 2012, and since then it is one of the popular applications. If you have a Tinder account, you can link it to your Instagram account or Spotify account to search the people with the same interests as you.
There are two ways of Tinder Sign Up, via Facebook or with your phone number. The method you choose to sign up has a lot to do with how you can change your name. Why? Well, when you sign up to the Tinder account, you can change your name later. But, when you choose to sign up with your Phone number, it could be difficult for you to change your username.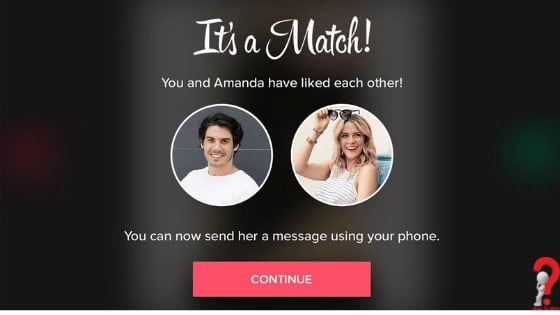 So which method did you choose? Comment down to share your experience.
Can I Change My Name On Tinder?
By now, you might be thinking whether or not it is possible for you to change your username. Trust me, you can!!
But in order to change your username, you must know the way you signed up for the application.
Method #1 If you signed up using Facebook
When you sign up, you are asked whether you want to signup using Facebook or your Phone number. If you opt for Facebook, all your information like Name, School, and others are directly pulled from there. That is why you cannot really update them unless you change them directly on your Facebook account.
So, the standard Tinder-recommended method is that you should change your name directly on Facebook. After that, your Tinder username will be updated.
To know how you can update your name on Facebook, you can check out my other article on Ways to change Facebook Account Name.
Please note that the changes might not show up for a few days. What you can do is try to log out and log in again on Tinder. If that doesn't work, you might have to delete your Tinder account entirely and start over. That's what their FAQs page says anyway!
Tinder Without Facebook Account
Method #2 If you signed up using Phone Number
If you haven't signed up using your Facebook account and used your Phone Number to sign upi instead, there is no way you can change your Tinder Username without messing up with the data on the application. Why is that? The reason is that Tinder doesn't allow you to chnange the information once you set it unless you have changed them on your Facebook profile too. So, you cannot change your name on Tinder without deleting your account.
Here is what you need to do – You first have to delete your Tinder account entirely. And after that, you can create a new account in which you can add all your information the way you want. The downside of this is that you will lose all your matches and messages, and you will have to start over.
If you would like to proceed, just follow these steps:
Open Tinder application and go to your profile. To do that you have to tap the profile icon that you can see on the main screen
Go to settings by tapping on the gear on the left side of the screen
Scroll down and find "Delete Account" and confirm
Your account will be deleted, and you can start over by signing up again. This time you can sign up using your Facebook account so that you could change your username if you want to in the future.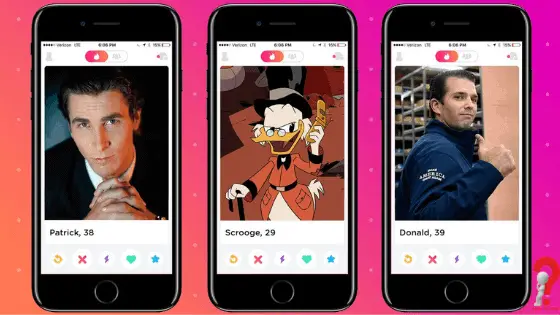 Conclusion
Tinder is one of the popular social applications that users around the world use to meet new friends and make new memories. It allows you to meet new people in your area as well as around the globe. This is a location-based app, so you can define the parameters under which you want to look for new matches.
I hope you were able to change the account information on your profile. Do comment what you think about the post. Happy matching!!