Ah! The pleasures of getting a medal in front of the whole school and the proud feeling that you get while boasting about it in front of your parents.
When you get a medal or a trophy, or even when you are just a runner up, you get a piece of paper "The Certificate of Achievement". The certificate that you get when you clear competition is awarded to recognize that a benchmark has been achieved or that a specific task has been completed.
Do all the certificates of achievement mean the same thing? Does getting a certificate of recognition mean anything?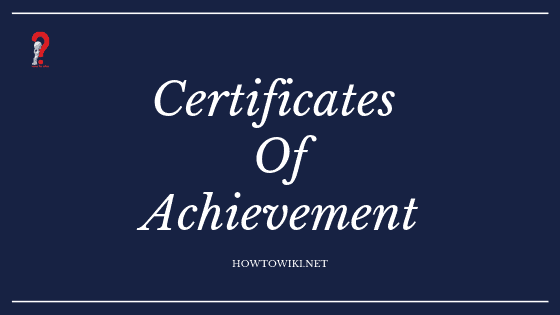 We will discuss it all along with the awesome Certificate Templates for the achievement certificates.
What Is A Certificate Of Achievement?
Recognition that is given by an institution or a company to a person on completion of a project, or on accomplishing a really successful task.
If the certificate of achievement is awarded after a certain course has been completed, then it must not be confused with a degree or diploma. It only indicates that the person has completed a course or program. Some institutions call these certificates as "Certificates of accomplishment" or "certificate of recognition". But in almost every case, they all stand for the same thing.
Do all the certificates that are awarded for any achievement have the same value?
Not at all!!
Actually, the value of any certificate depends on the type of project/ course/ tasks/ competition and the institution that is providing them. Usually, the motive of the certificate is to act a small award that will provide an acknowledgment that a certain person has completed a program successfully. But you must not confuse it with a certificate of completion, it is an entirely different story.
Certificate Of Achievement Templates
Get Free Printable Certificates Of Achievement for all the certificates that you need.
Certificate of Achievement For College 
Even though all the certificate templates provided here are completely blank, you can use this template for all the events that happen in college. The template has been provided here in PDF and PNG format. You can change the format of the image using various methods like converting PNG into word, and more.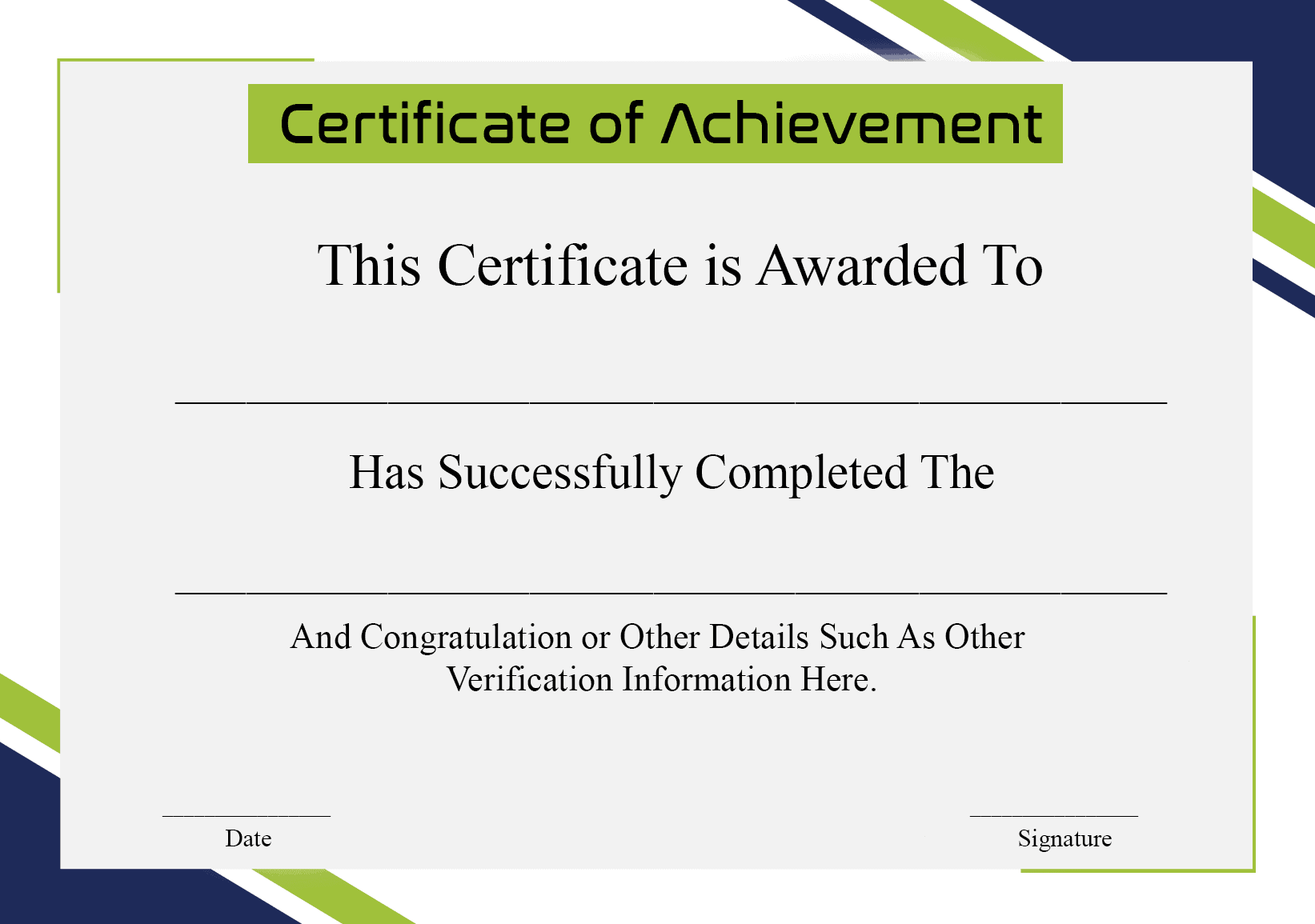 Printable Certificate Of Achievement
Certificate of Achievement for Cultural Events
This template has a beautiful design and has a decent look that will suit for all the cultural events. If you have a dance competition or singing on too, you can use these templates for your program.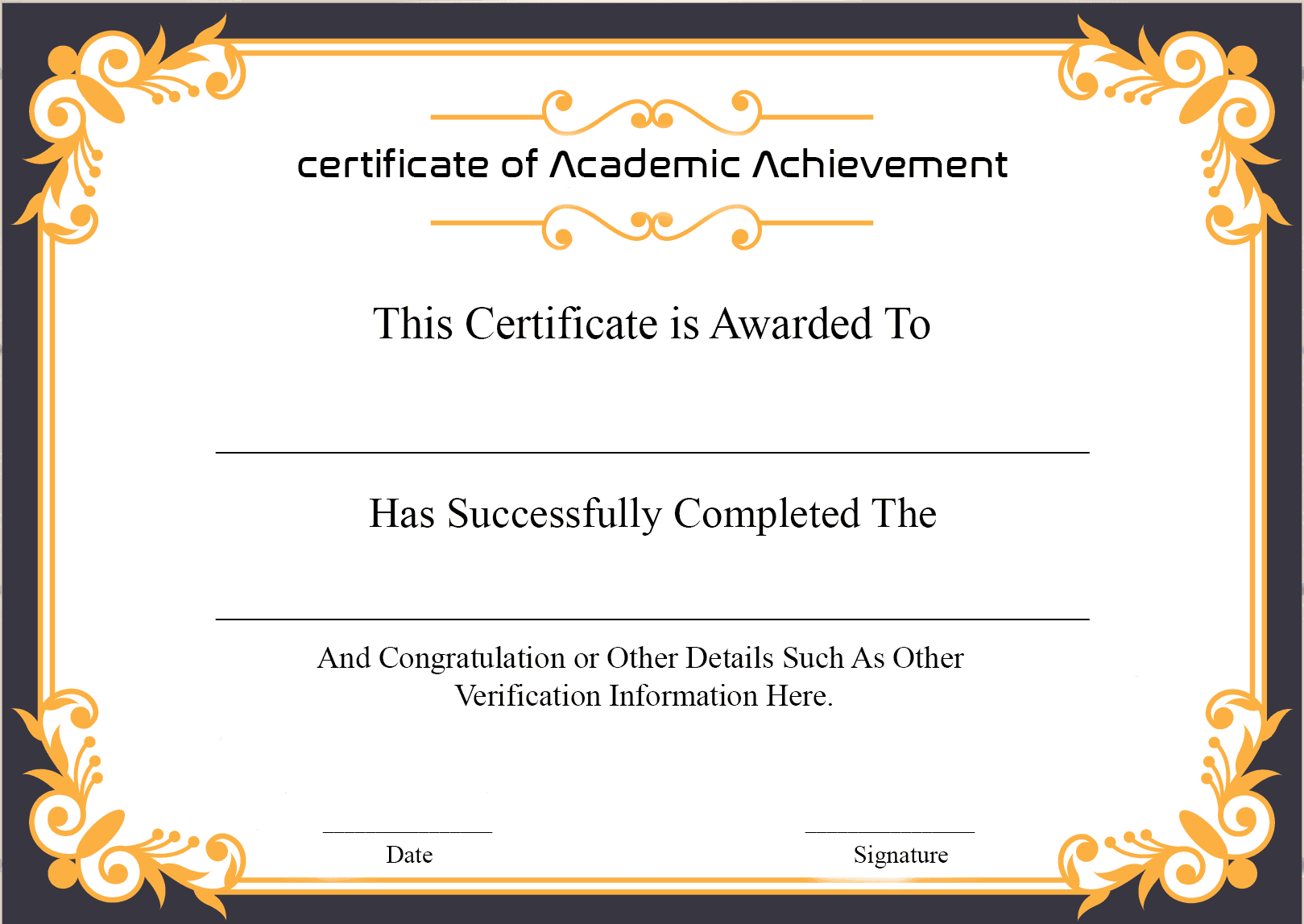 Certificate Of Achievement PDF 
Certificate of Achievement for Office
Projects and Events that are held in offices always require good quality templates for certificates. If you too are preparing a set of certificates for your company, make sure that you use the best templates. These templates for certificates are print-friendly, that is why you can easily take a print out directly from your office printer. Not sure how to do that? Read the section on how to print a template here.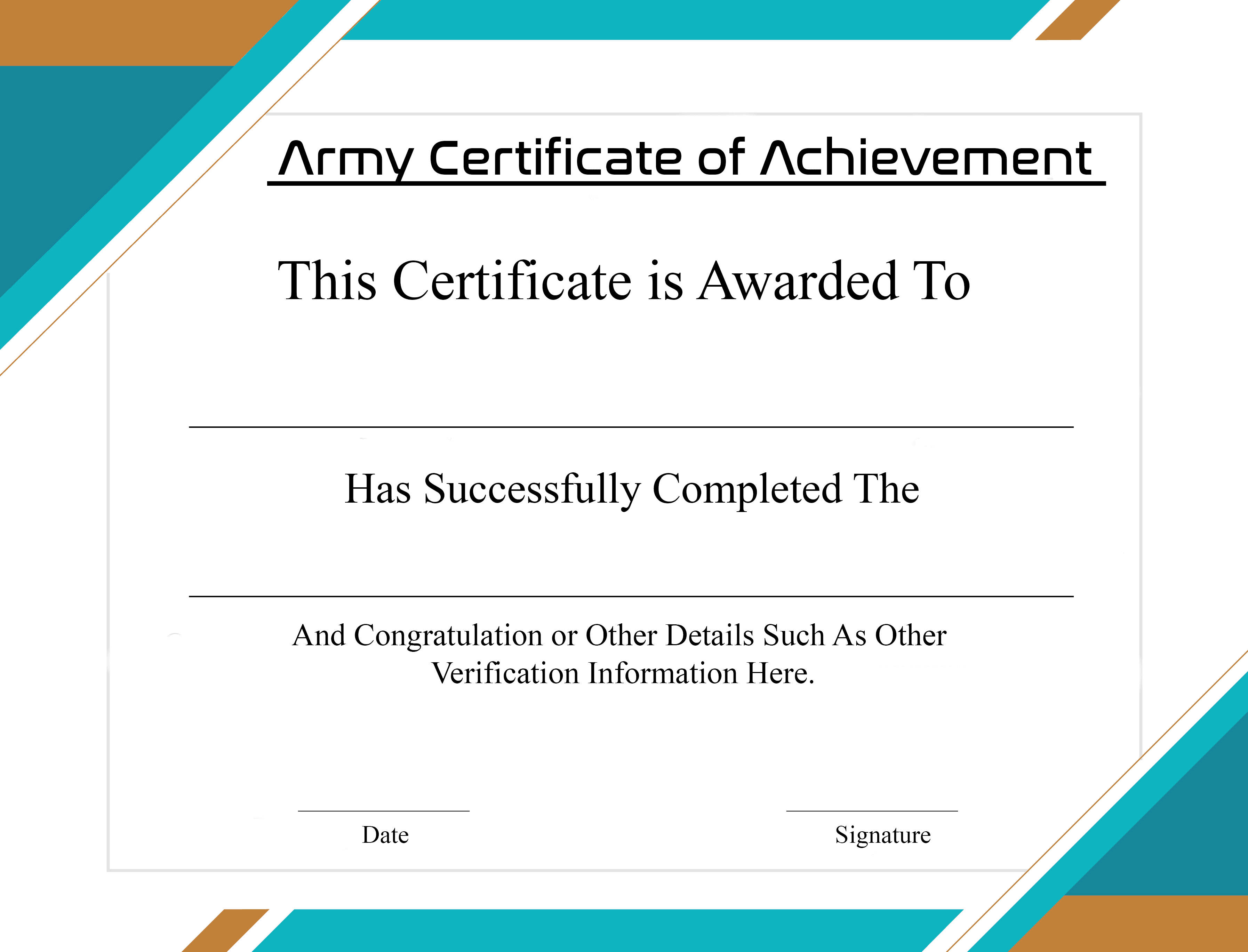 Sports Certificate Template 
Certificate of Achievement for Tournaments
Although this template could be used for any task, these were designed for tournaments and school events. All you have to is to take a print, enter the participants' and the institution's name, and award the certificate.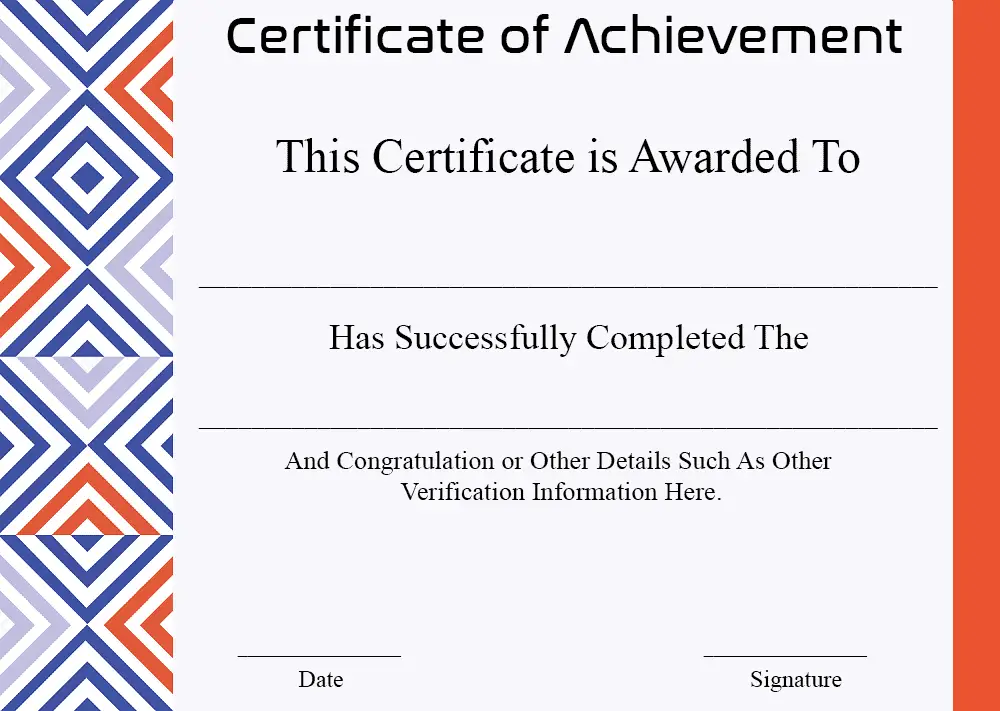 Certificate Template For Kids 
Certificate of Achievement for Students 
Like mentioned before, all the templates can be used for any task or project that you can think of. If you are as a school teacher, you can award these to your pupils for their exceptional results. These templates are really useful and come in all formats. Try this template for any event that you have organized and stop worrying about hiring a graphics designer for the same.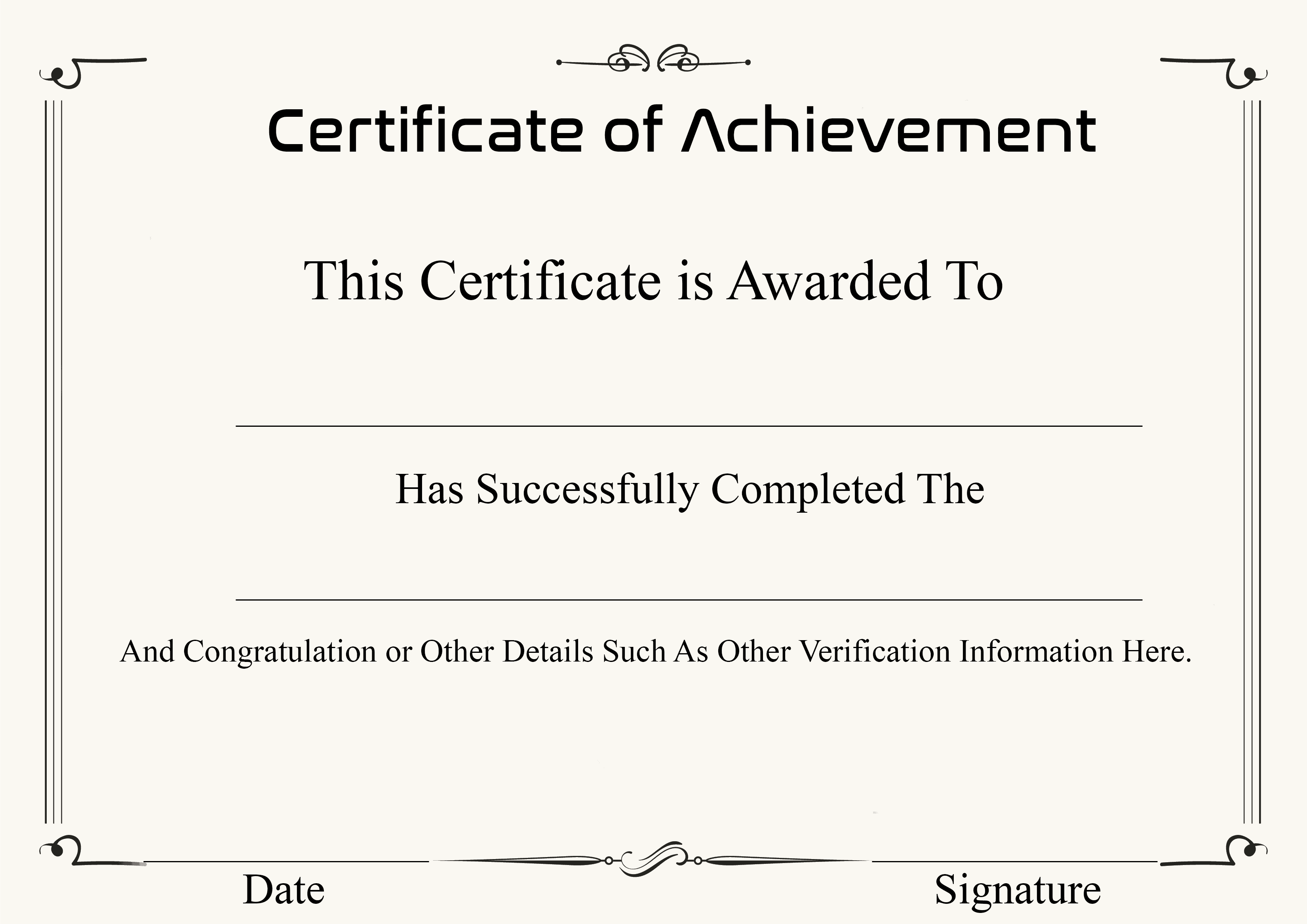 Once you have selected your desired template, to download it, follow these steps:
Right click on the image using your mouse

Click on "Save image as" option that you will see on the list

Select the folder in the desktop that you want to save in

If you want, you can change the name of the file

Click on the "Save" button and your file will be saved in your folder.
The above steps were for those who want to make changes in their certificate templates. Changes could be of any sort, maybe you want to add a logo of your company, or you want to add a new section in the certificate, it is all up to you. If you do not want to make any change in the template, and you like it the way we have presented here, then you can directly print them too.
For a printout, follow the given steps:
To Print the image directly, right click on the image and click on the option "open image in new tab". The image will be opened in the new tab of your browser, go there. Give the print command "Ctrl+P" and choose your preferences. Your image will be printed.

To Print in PDF format, we have provided the pdf download option below every image. To use that, you just have to click on it and the pdf file will open in the new tab of your browser. Again, give the print command and your print will start.
Conclusion
Hopefully, you find the Certificate of Achievement templates that are provided in this article really useful. If you have any other request or if you want us to design any other type of template for you, do comment.